BACK TO NEWS
Squash is the Winner as Students Compete for Titles
8 July 2022
A great evening of squash took place at Bedford School on Wednesday night, as students from schools across Bedford battled it out for the trophies and the trophies and the title of Bedford Schools' Champion.
In the Year 5/6 competition, BMS students dominated, providing all of the semi-finalists. There were some really close match-ups, and lots of great effort across the two groups of 5. In the semi-finals, Reuben beat Edgar 11-9. 12-10 in an "edge of the seat" battle that see-sawed one way then the other. A similarly tight second semi saw Digby beat Jack 13-11, 11-8, despite some great backhand returns from Jack. This meant that the final came down to a shoot-out between Digby, who was unbeaten thus far, and Reuben. In the event, the final proved one match too far for Digby and Reuben's speed around the court gave him the edge, winning 11-9, 11-5.
In the Year 7/8 competition, Bedford School students were in the ascendency, providing three of the four semi-finalists. Milo Innes (BMS) lost a tight semi-final battle against Lewis Noble, and eventually finished third. In the other semi-final, Olly won a very tight and long match against compatriot Theo, eventually winning a tense match 2-1. This meant that the final was between Bedford School students Oliver and Lewis and it was a super match. Eventually, the steadiness and excellent length game of Lewis, especially on the backhand side, saw him take the match and the trophy 11-7, 11-3.
In the year 9-11 category, we saw some excellent squash from all the players – a lot of fierce hitting and some great effort. Alex (Bedford School) finished third after losing a tight tussle with Ed of Lincroft, and the winner was determined by a straight shoot-out between Lincroft's Ed and Wesley of Bedford School. It was a real battle, but Wesley's greater control and better movement on the night finally won the day 11-5, 11-4.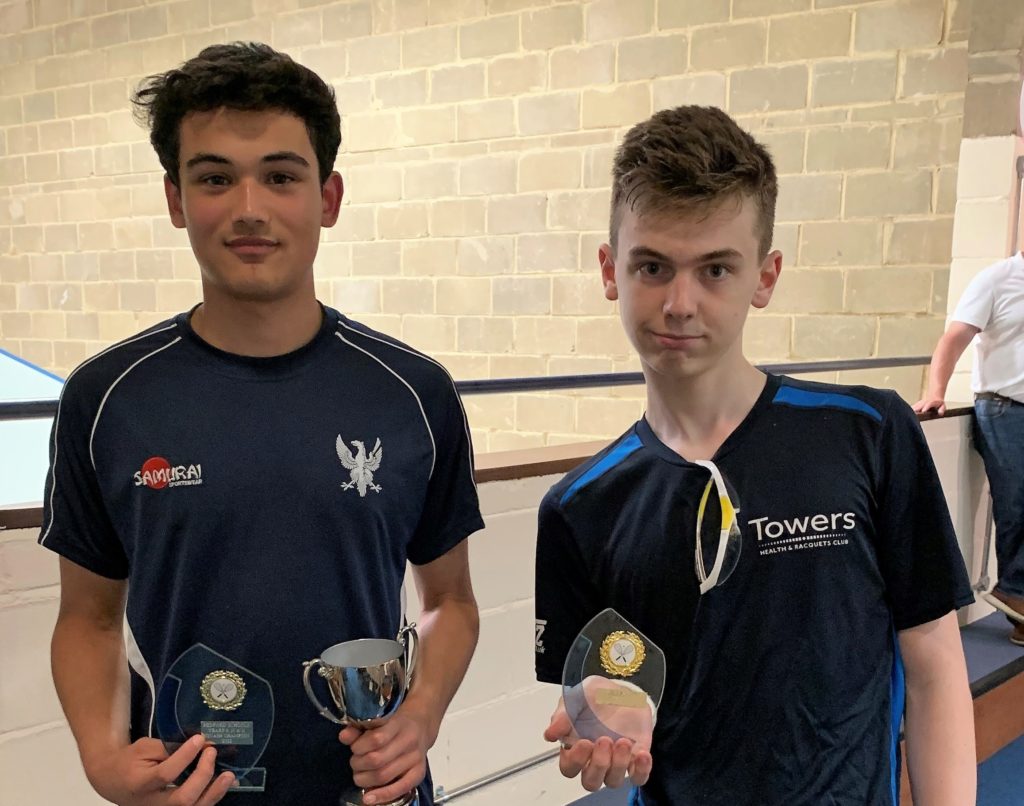 Thanks to all parents and students who supported the event! We hope to see you again next year.
BACK TO NEWS