We offer the biggest and best selection of group exercise classes in Bedfordshire, all run in dedicated and high-class studio spaces.
Why Group Exercise?
Group exercise is a great way to stay motivated and meet other like-minded people. Research consistently demonstrates that people exercising in groups are more likely to achieve their objectives and stick with their fitness plans.
Our Programme
We run more than 120 classes per week catering for all ages, fitness levels and abilities, and incorporating the best of the Les Mills programme. Our classes range from 30-minute, high intensity (HIIT) GRIT or gym floor work-outs, through to a huge programme of yoga, pilates and body balance.
So, whatever your exercise goals, we are confident there will be something for you on our timetable and, more importantly, someone ready to help you along the way.
TIMETABLE
CLASS DESCRIPTIONS
Club Towers Live
We've recently introduced our fantastic new online streaming service, so if you can't make it into the Club or would simply like to try out a new class type from home, you can now do so.  Over 20 classes are streamed live every week and you can view the timetable here. We also have a large and growing "On Demand" section, which allows you to do the classes at any time that suits you. The classes offered include Zumba, Barre, LBT, Yoga, Pilates and Circuits and they can be seen here.
During the COVID pandemic, this service is included for members and also for those with a frozen membership. Non-members can subscribe monthly here.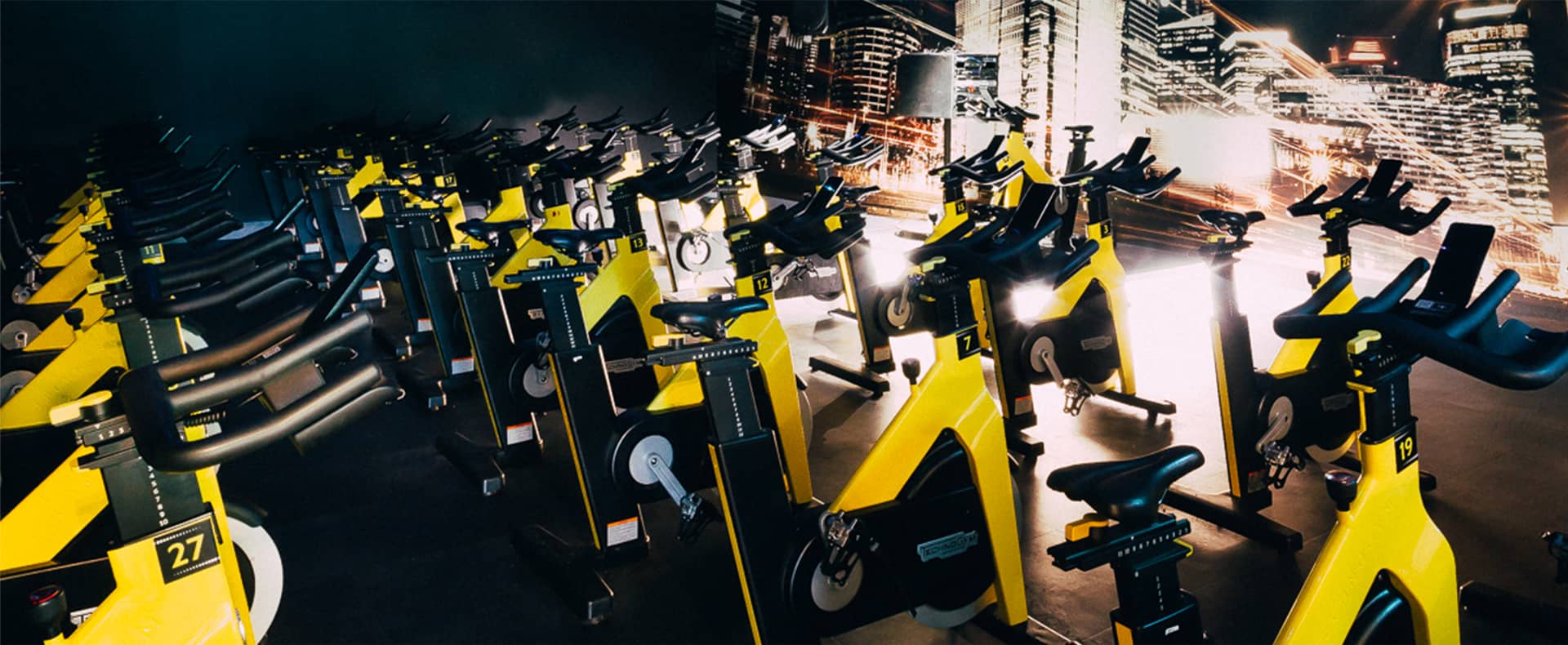 Facilities
We have three dedicated and beautiful studio spaces with state-of-the-art air conditioning, excellent sound systems, sprung floors and mirrored and graphical walls. Our high impact studio is kitted out with the latest Les Mills bars and plates. Our Mind & Body studio provides space for 20 class participants with plenty of room to stretch out, whilst the group cycling studio is equipped with thirty of the latest Technogym bikes. We keep our studios in good condition with a daily cleaning schedule.
Instructors
You will find our professional team of instructors truly welcoming and always happy to offer advice, whatever your ability. We receive superb feedback about our team, and consistently seek instructors who can motivate their classes and help you to get the most out of them.
Social
Be sure to keep an eye on the website and notices in the Club for details of the many social and launch events we run for our studio users.  As an example, our Body Attack 100 event, where we had more than 100 people doing the 100th Les Mills™ Body Attack class was an inspiration for everyone involved. And look out for our "starter" classes aimed at newcomers. These are highly popular, helping those members who are new to classes, to gradually build their fitness levels.