BACK TO NEWS
Juniors Delight at our latest Red Ball Tournament
17 March 2023
It was the turn of our youngest juniors to take to the courts last weekend for our red ball tournament. A chance for the players to put into practice what they've been learning in their coaching and to experience some match play. We had three groups, U6, U8 and U10, with over 20 juniors taking part, and what a great day it was! Here's what happened……
U6s
Whilst they aren't ready for match play, we are really keen to include our youngest players, not only for more playing and skills experience but so that when they are ready for tournaments, they have seen others playing and are more than ready for the step up. Most importantly, we want to see them enjoying their tennis and having fun and we certainly think they did this last week.
Coach Dave led the younger group with his trusty repertoire of skill based games and kept the under 6's amazed and laughing as they showed off their skills to each other and their parents. Generating all this laughter, clapping and enthusiasm they certainly did themselves proud. All went home with a well-earned certificate and a treat.  Well done to all who joined us!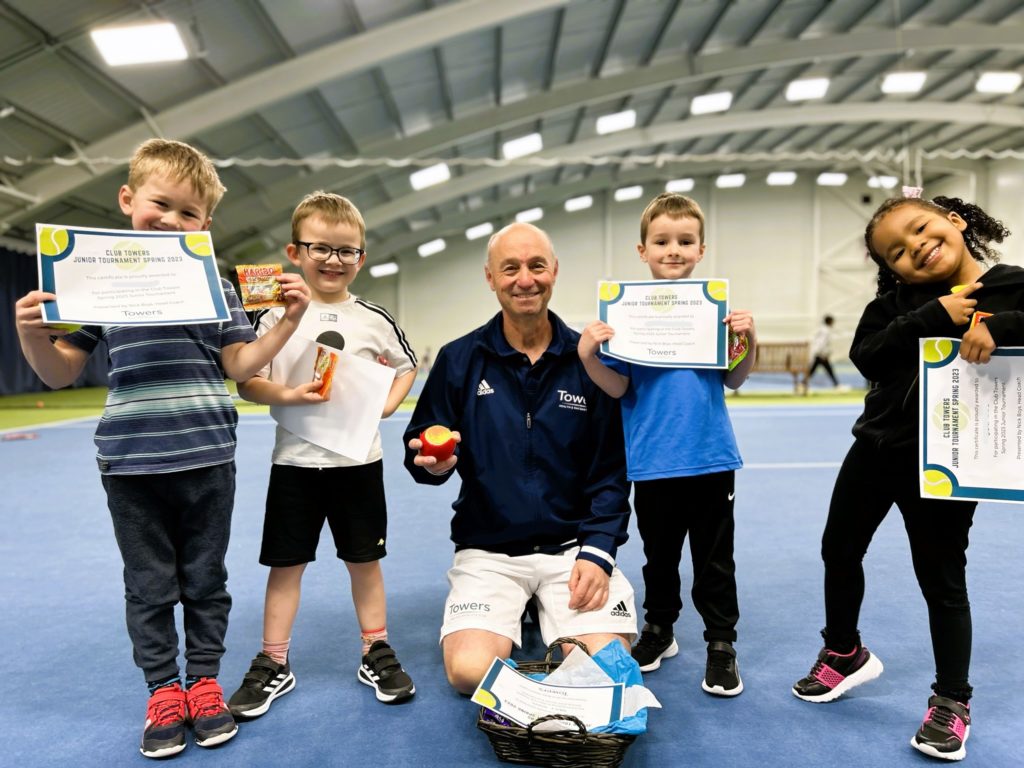 U8s
We had two groups of six eager players in our Under 8s tournament umpired by coaches Boglarka and Paul. All of the juniors played their round robin matches with determination and demonstrated some impressive levels of skill. There was a lovely atmosphere, with parents and fellow competitors watching the matches carefully, passing on tips and giving encouragement.
After the first round, the scores were tallied and it was Archie and Ben who emerged as our finalists.   After some amazing rallies with the players running side to side, Ben won the vital point to take the title. Congratulations to Ben and well done to all the competitors.  It's great to see your match play improving!  Keep it up!
U10
We had seven eager orange ball players in our older group who, once warmed up, were restless to get going and start their round robin matches. Coach Nick and Jennifer were courtside to umpire the matches, and to give help and support when needed. Lots of parents were courtside and were treated to some outstanding matches and rallies throughout the afternoon. The standards just keep getting better which we love to see.
The last match, after all the round-robin games had been played, was between Arka and Theo, two of our county U9 players, and they did not disappoint. Side to side they moved each other with the scoreline going one way then the other. The excitement amongst the crowd reached fever pitch as the score reached 9-9, with Theo taking the match into a final deciding point for the tournament win after being 8-9 down with his opponent serving. Arka served a great wide serve, but Theo read it and returned a masterful crosscourt winner to take the tournament win. Well done Theo.  Hard luck Arka, you should be very proud of how you played.  Well done to all the juniors for entering and playing so well.  We are really enjoying watching your tennis journey.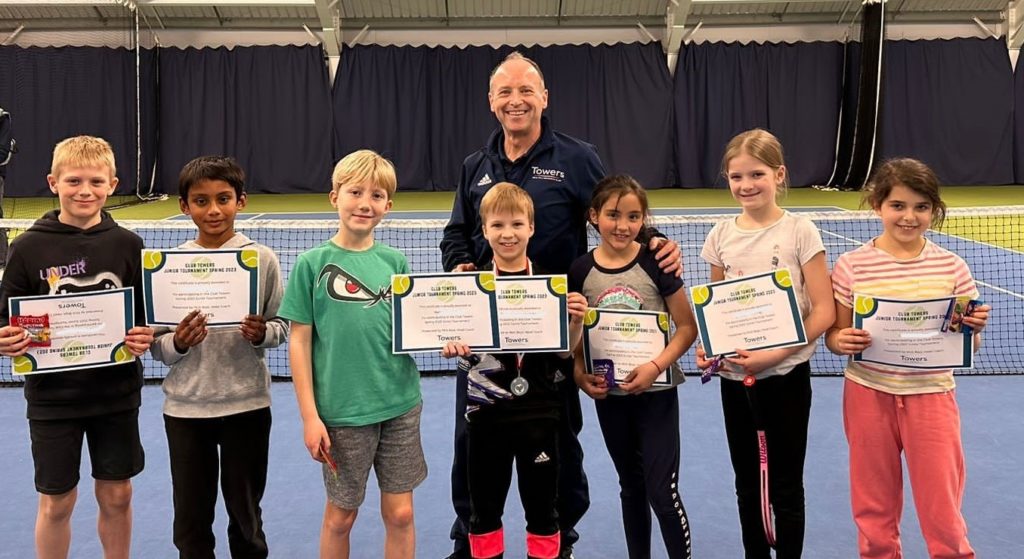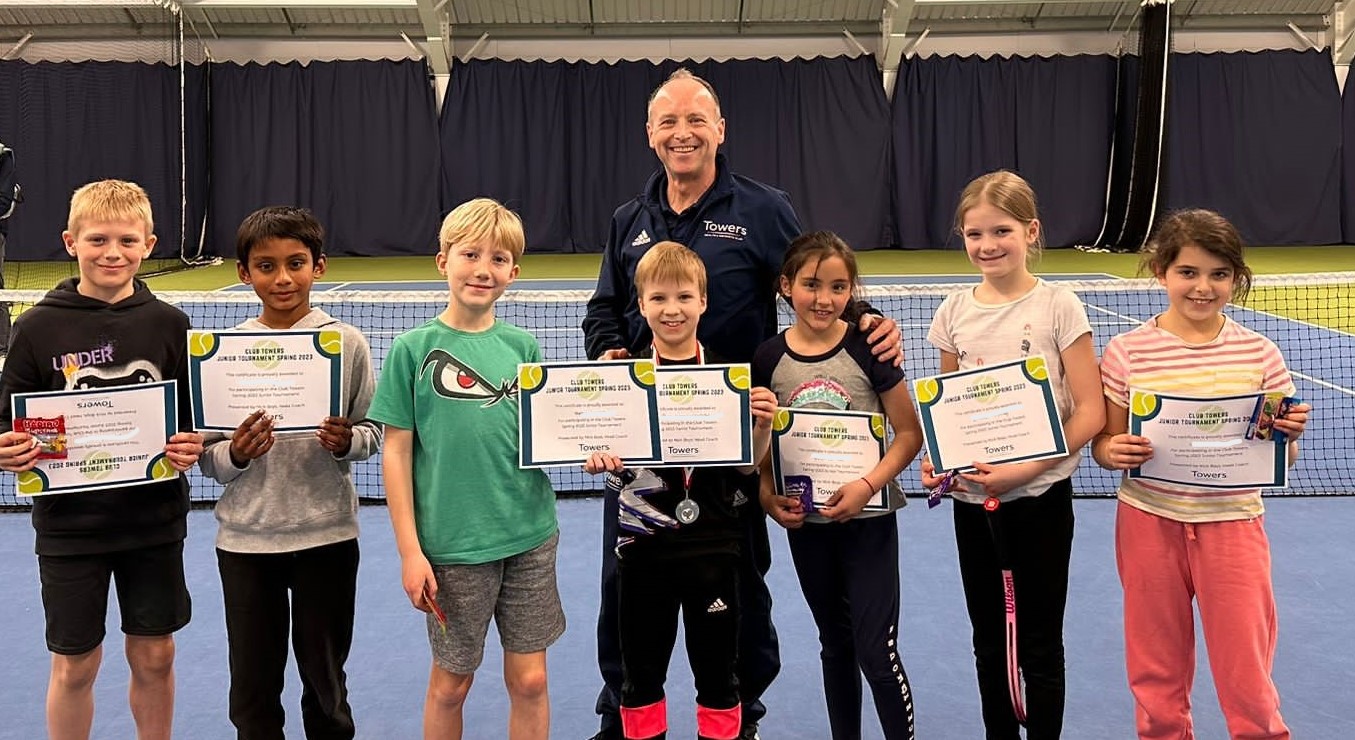 Our thanks, as always, to the players and especially the parents for bringing their children to play and to the coaching team for a successful afternoon.
BACK TO NEWS