BACK TO NEWS
Congratulations to our Junior Squash Club Championship 2023 Winners
4 May 2023
Last weekend we held our Junior Squash Club Championships for 2023. We started on Saturday morning, with a fun competition for our growing "Minis" group of under 8s, entertained by coaches Lex and Ryan with fun games and challenges. They all enjoyed showing off their progress, had a lot of fun, and went home with medals of achievement.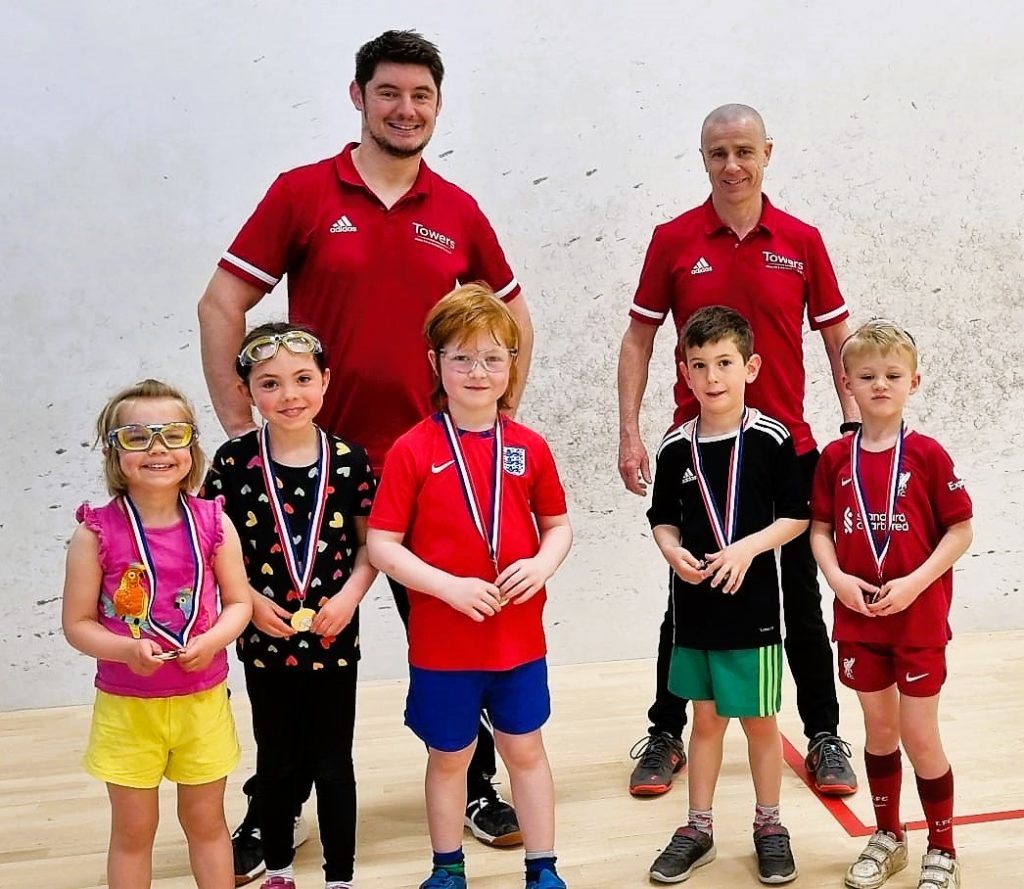 Then on the Sunday afternoon it was the turn of our brightest squash prospects in the older age groups, who battled it out on the courts for the title of Junior Club Champion. There were three competitions – a Mixed U13 event and both Mixed and Girls' U18 events.
We kicked off the tournament with the younger age group in a round-robin format, and saw some fierce battles over the course of the group stage. With some of the players not having played much competitive squash before, it was great to see how good the serving and returning was by all of the players, and it was also lovely to see how much each of the players improved as the matches progressed through the afternoon.
When the results were tallied, the two players reaching the final were Alex, who progressed through the group stage unbeaten, and Felipe, who lost only once. Special mention also to Jamie, Archie and Max, who all played so well. The final was a tense affair, with Alex's shot-making ability and better length pitched against Felipe's high energy all court game. In the end, Alex just ran out of steam and Felipe won a very tight and increasingly tense battle by 2 games to 1 (11/5, 10/12, 11/9).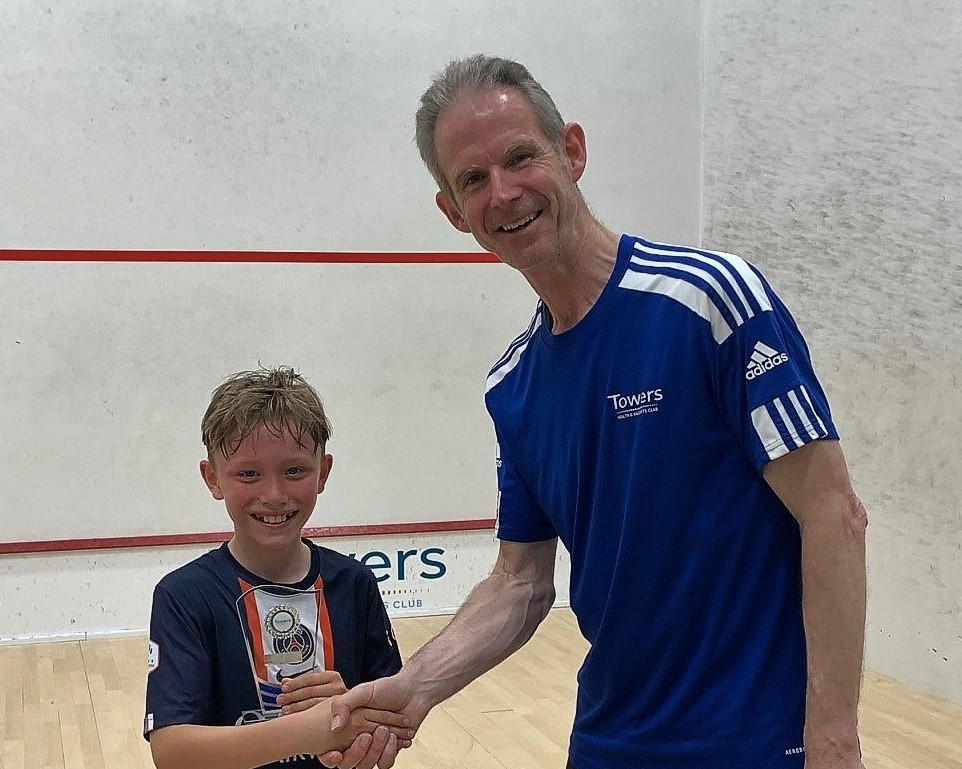 We then moved onto the older juniors and saw some lovely squash from all the players. Group A saw No 1 seed Toby pitched against Charlotte and Nick. Toby's power and speed around the court was too much for his opponents, but we saw some battling performances in defeat! The other group was tighter, with both of Milo's matches proving particularly tight battles. He managed to narrowly overcome Jennifer 2-1, but lost two very close games to Annabel.
So onto the semis. Toby faced his regular sparring partner Milo in the first semi, and after a slow start, managed to impose his game and ran out an 11-7, 11-3 winner. The other semi doubled up as the Girl's Final, with Charlotte taking on her twin sister Annabel, and what a match it was!! Charlotte took a very close first game 11-9, and then the second game ebbed and flowed, featuring some long and brilliant rallies – Annabel eventually taking it by an amazing 16-14 after numerous game balls for both players. The loss of this game seemed to spur Charlotte to greater heights, and she comfortably took the deciding third 11-2 to win the Girl's event, and a place in the final of the mixed event to face Toby. In the final, Toby used his all-court game to great effect against a tiring Charlotte to take the match 2-0 and the junior title.
Congratulations to all the players for their tremendous efforts and great sportsmanship on the day, and especially to our three winners – Toby, Charlotte and Felipe.
Next up, we have the Bedford School's tournament on Weds 10th May, hosted by Bedford School. We hope to see you there!
BACK TO NEWS