BACK TO NEWS
Announcing this Year's Charities – Tibbs Dementia and MS Therapy Centre
9 September 2021
Thank you to those members who took the time to vote for the charities we should support over the next twelve months. We are delighted to announce that the charities we will be fundraising for are the MS Therapy Centre and the Tibbs Dementia Foundation.
Back in July our members nominated 10 charities they thought deserved our financial support over the coming year. Then, in August, we asked members to vote for which two of these ten they would like us to support. The Tibbs Dementia Foundation received the most votes, very closely followed by the MS Therapy Centre. Every year the Club holds a series of fund-raising events for members and staff with our main event being the popular annual Summer Ball (save the date, 18th June 2022!) Even with the Club being closed a lot of last year we still raised over £7,300 with the help of our wonderful members and staff, and we are hoping to be able to raise a similar amount for our new charities this coming year.
For those that aren't familiar with the work done by this year's chosen charities, here is a bit of background.
The MS Therapy Centre was established in 1983, is based in Bedford and operates in both Bedfordshire and Northants. It provides a wide range of therapies, services and support to enable people with multiple sclerosis to self-manage their condition.
Fundraising Manager at the Centre, Tracey McKenzie commented "We are absolutely delighted to have been selected as one of your charities of the year, both from a fundraising point of view and also to increase awareness of our charity and everything we do. Like many other charities, we have gone through a challenging time in the past 18 months and your support is even more welcome in light of this. Thank you to Marie Crook, who nominated us, and to everyone who voted for us, and we look forward to working with you over the next year.
The Tibbs Dementia Foundation's mission is to support local people to live as well and fully as possible with dementia in their lives, by offering support, information and a wide range of activities and social opportunities.
Sarah Russell CEO of Tibbs Dementia Foundation said "We are absolutely thrilled that Club Towers has chosen Tibbs Dementia Foundation as one of its charities of the year. Dementia can affect us all and it's important to know that there is life beyond a diagnosis and that together we can build a better world for people with dementia and their families".
We are looking forward to working with these two extremely worthwhile local charities, with our first event being a coffee morning in October. Please do look out for details in the Club and on Facebook nearer the time.
In the meantime, the Tibbs Foundation are running a walk – the Stride out for Memory Walk – at Priory Country Park on the 25th September, 10.30 – 3pm. You can sign up now or register on the day. There's a minimum donation of £5 per adult and they are encouraging everyone to join them for a walk followed by a picnic in the park. Full details can be found on their website.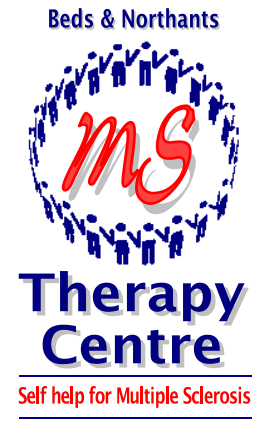 BACK TO NEWS