BACK TO BLOG
Inspiring Member Story – Ian Thomas – Life's A Racquet
The next feature in our series of member inspiring stories is a racquets member, who happens to hold the "title" of being our very first member! We originally opened pre-applications at midnight on 1st December, 2016, and Ian Thomas had his application with us at 12:01 am – he likes his racquets sports!
Since joining, Ian has been an active racquets member with several Club Towers accolades to his name. Ian is our current Racketlon Champion and Table Tennis Champion and was the Vets Tennis Championships Singles Runner-Up last year. He is also an integral part of the Club Towers Squash first team playing in both the Bedfordshire and Cambridgeshire Leagues and in our own squash, tennis and table tennis box leagues!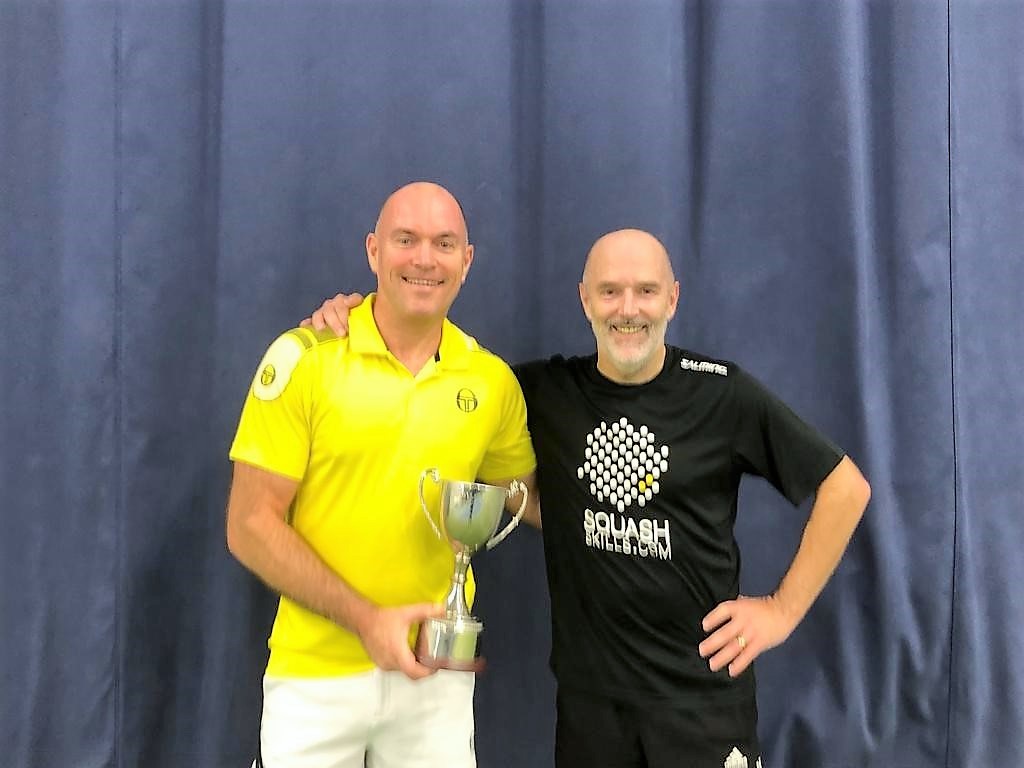 Wow Ian, that's quite a list, where do you find the time?
For me, my health and wellbeing are a priority and so I make the time. Being in leagues and teams brings a commitment where you don't want to let your team or partner down so it means you turn up and fit it into your week. I put playing in my calendar and stick to it. I love playing so that really helps as well – I like the competitive nature of sport and I really like the social side of having a beer or two afterwards.  I try to play Squash 4 -5 times a week, tennis once and table tennis when I can. I'm also blessed to have had very supportive parents and a very patient wife in Kim who is also a member at the Club – it's great that we can spend time at the Club doing the things we both love to do!
Have racquet sports always been your priority for fitness?
I've been involved in racquet sports from a very young age, as I started playing table tennis at the age of 11, playing for Wirral under 18s for 3-5 years before stopping at age 16 to focus on football, but around age 25 I started to play squash more seriously. We relocated to Bedfordshire in 2002 where I joined Biggleswade Squash Club and the Bedfordshire County Seniors and over 35s teams. Squash is a small world and it was at this point that I met Matt Towers in the county squash leagues. I heard of his desire to build a health and racquets club and watched with interest as the journey developed and the Club opened.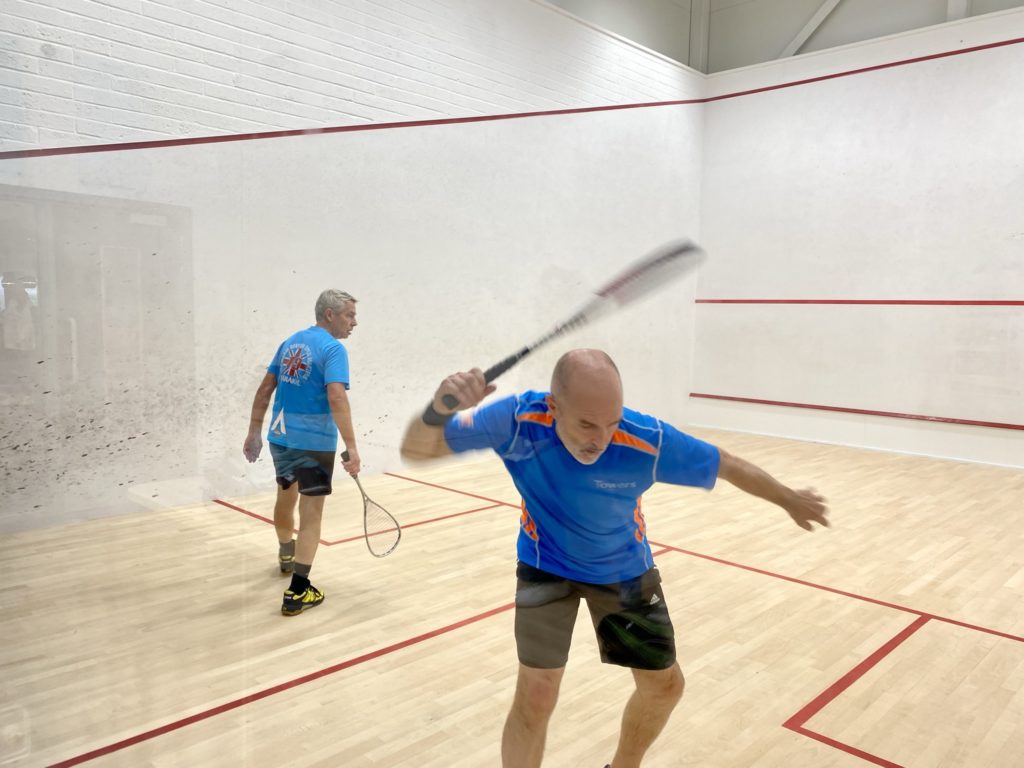 You have been in quite a few matches, tournaments and finals in the last 5 years – any stand out memories?
Don't know if I'm allowed to say but I think one that is up there is beating Matt Towers in the semi-finals of the 2021 Racketlon after being on the ropes and coming through in the final tennis match. Going on to win the competition made the day really stand out! That win also spurred me on to enter other Racketlon events around the country.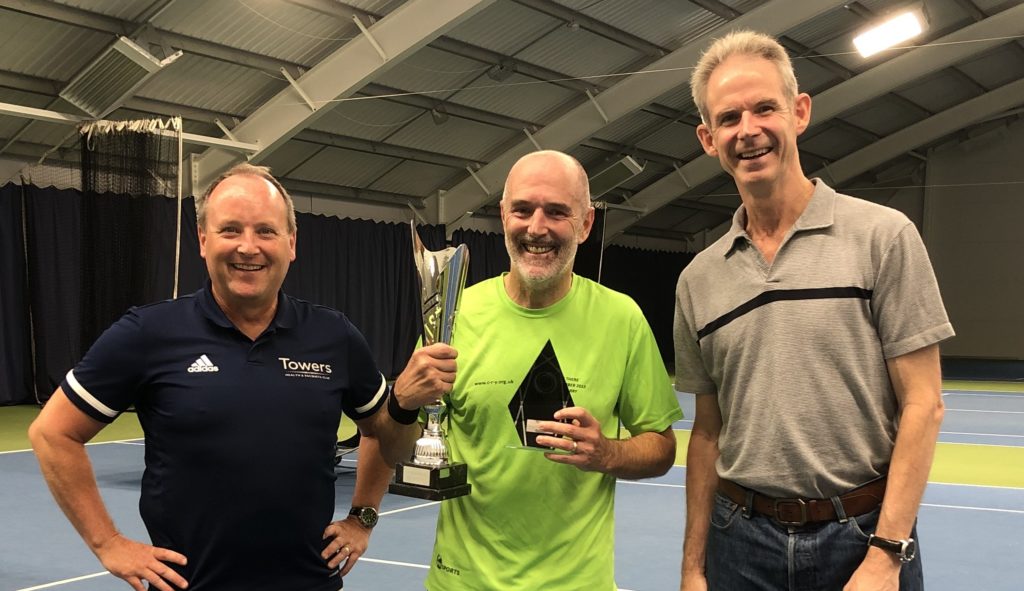 Tell us more about that…
Well after winning at the Club, I entered an official event in Stamford and came runner up. Official Racketlon comprises tennis, squash, table tennis and badminton, but at Towers Racketlon we replace badminton with Racketball. Considering I haven't played much badminton (other than a practice match with Matt that we don't talk about!), I was pleased to finish runner up in my first official event. I then entered the Mens' A in Letchworth and again held my own. My badminton game does need some work but I'm currently considering entering the 2022 World Championships in Vienna.
Do you support your racquets playing with other fitness?
Yes. Whilst I really enjoy playing both tennis and squash and get a great cardio workout from both, I know the importance of building core strength and how that aids my game and recovery and reduces the risk of injury. I like the Les Mills Body Pump and Body Balance classes and try to get to as many of them as I can.
Any other highlights from the last 5 years?
The exhibition matches with Nick Matthew, Daryl Selby and Peter Marshall have been great to attend at the Club and I have to mention the recent 80s squash match at the 5th birthday celebrations – that was great fun!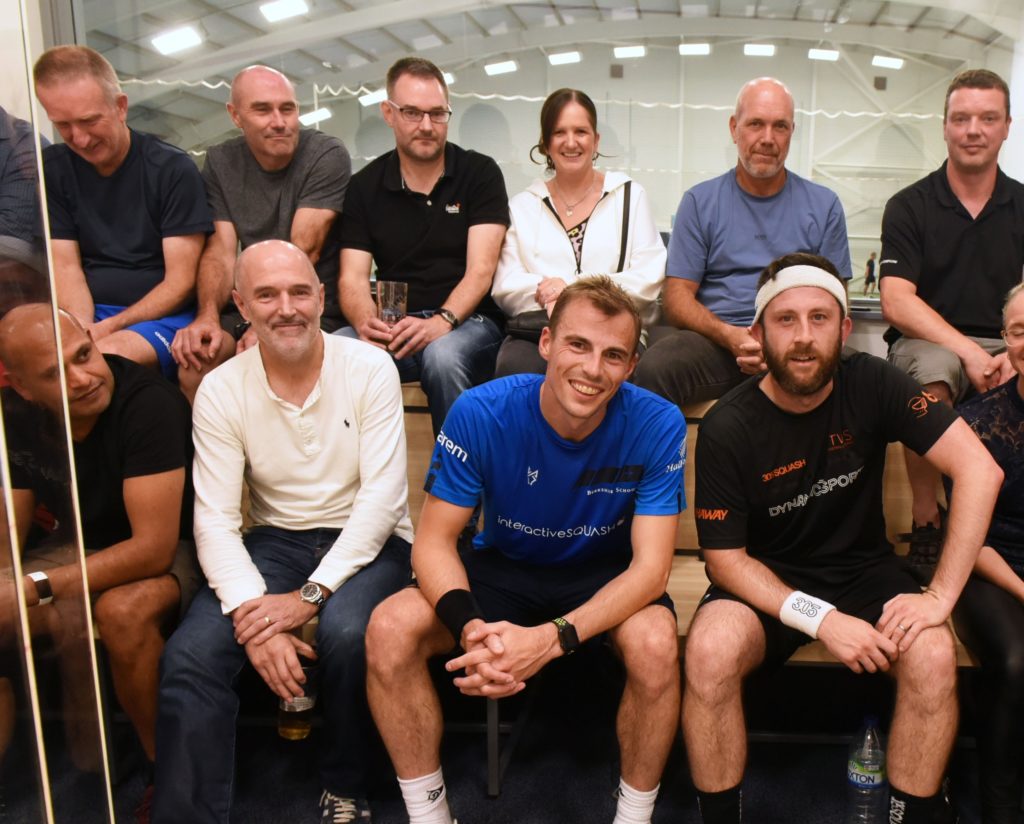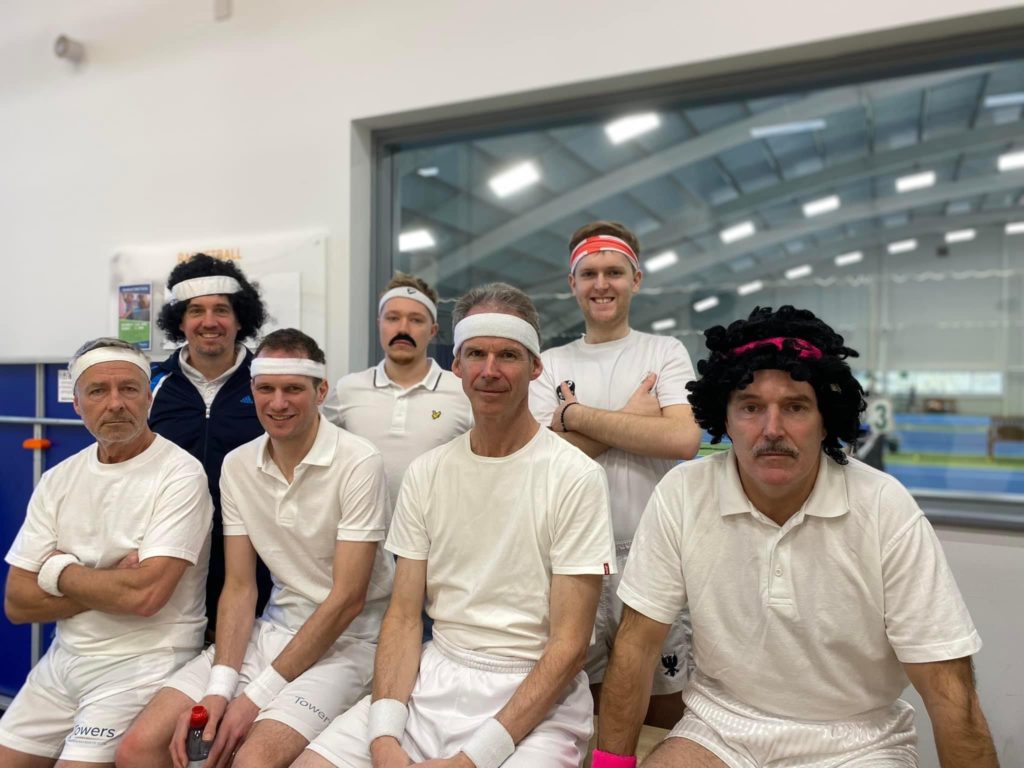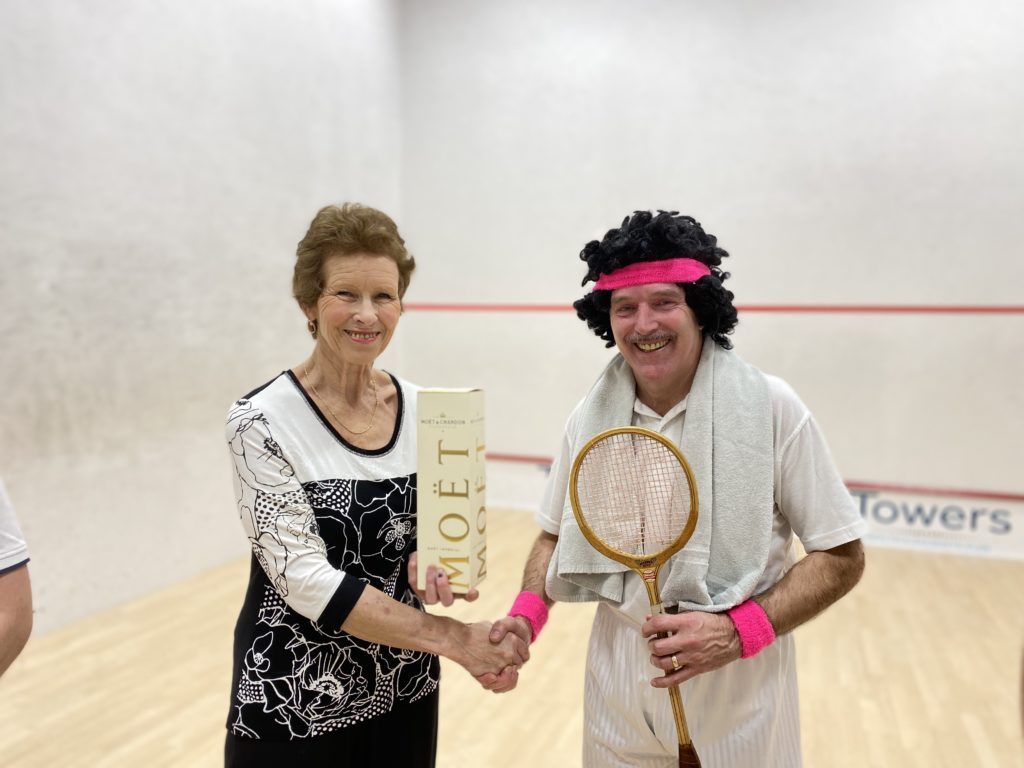 I think it's fair to say we can all be inspired by Ian's commitment to sport, his fitness and getting to the Club as much as he does. If you see him having a beer in the Club Lounge rather than on a court, rest assured it's been well-earned!
BACK TO BLOG