BACK TO NEWS
Thanks to Hazel Kaye Hair, Beauty & Facial Aesthetics – Our Charity Ball Sponsor
19 May 2023
We are very lucky to have a salon voted No 1 in the UK on our doorstep in Oakley!
Hazel Kaye hair, beauty and facial aesthetics was born over 30 years ago with Hazel, a bubbly and talented lady, working in one small room above a village shop in Oakley. Humble beginnings for a business that grew to be an award-winning salon, voted nº 1 in the UK by the prestigious national magazine Top Santé.
So, what's the secret of Hazel's success? She would say in one word ….."family". They are a family run business, that is just one big, happy family. Owners Hazel & David truly care about their staff and clients alike. There are now over 20 staff at Hazel Kaye, ranging from 16 years and upwards.
Opening the door to Hazel Kaye, clients experience a whole new world of tranquility, harmony and creativity.  The mantra at the salon is to ensure all clients receive the highest professional service through highly trained and exceptionally skilled staff, using a carefully selected range of products and premium brands.  The team are dedicated to ensuring that all clients look and feel beautiful inside and out.
Hazel Kaye offers an extensive menu of modern and traditional hair & beauty treatments – ranging from hairstyling for ladies, gents & children, skincare specialists, massages, gel nails, manicures & pedicures, make up, lashes, bridal packages, tanning, ear piercing & pamper days to holistic therapies, semi-permanent make-up – as well as effective cosmetic treatments such as wrinkle correction and hair loss solutions.  Hazel Kaye's Facial Aesthetics Clinic is renowned for its expertise and offers clients private bespoke consultations and treatments.  Whatever your needs or budget, Hazel Kaye is able to help, and can offer private rooms for both hair and beauty clients. Thanks to exceptional and loyal clients, as well as numerous five star reviews, the Hazel Kaye success story continues to go from strength to strength.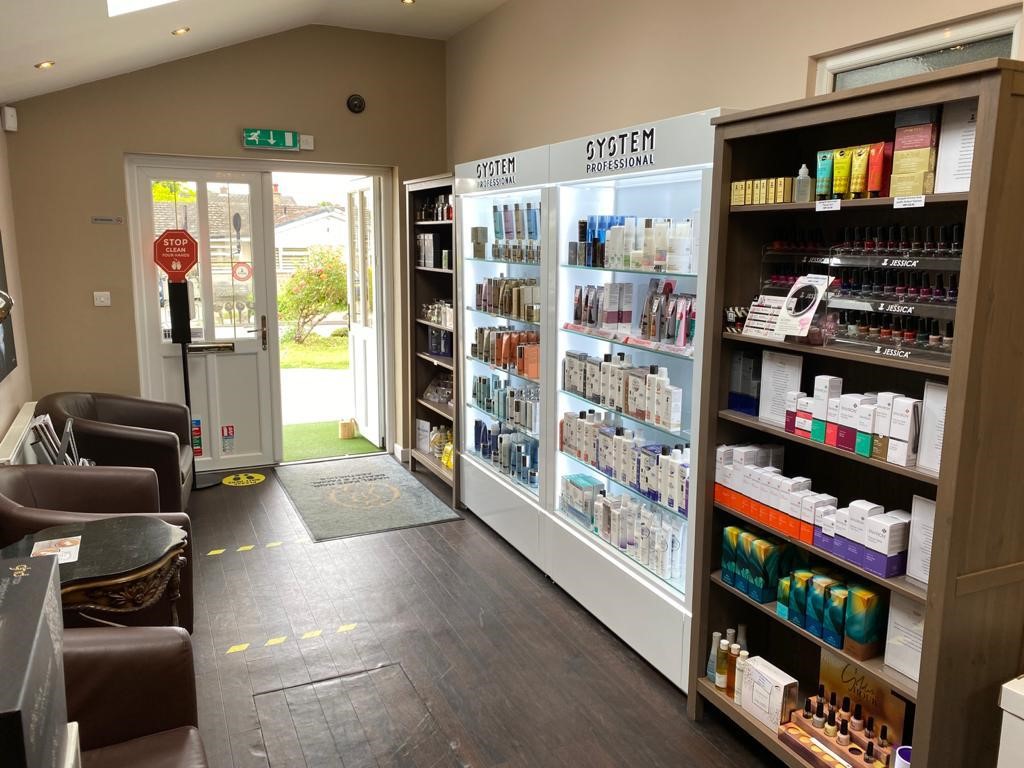 And if that's not enough, the Savile Row Men's fragrance and grooming range is also designed at Hazel Kaye. Savile Row, London is famous the world over. More than a name, a history and tradition, Hazel Kaye has the privilege of creating this premium range, reflecting the values of a fine quality tailor and offering the finest luxury – every day. As local designers of this premium brand, evocative of fashion and style, Hazel Kaye offer exclusive savings across the range in their salon.
We are sure many of you are already customers at this amazing salon, but for those that have not yet visited, be prepared for a treat. As well as being exceptionally generous in sponsoring our charity ball (thank you!) they are also offering Club Towers Members two very special deals:
For Ladies: Book a Wash, Cut & Blow Dry and receive a complimentary Maison Charel Vegan Eau de Toilette 100ml (worth £25).
For Men: Book a Wash, Cut & Finish, and receive a complimentary Savile Row Mayfair Eau de Parfum 30ml (worth £25)
All their contact details are below, please reference Club Towers to receive the above deal.
Tel: 01234 826502
40 High Street
Oakley
MK43 7RG
BACK TO NEWS