Tennis Coaches Profiles
Nick Boys
Current England Player and National Grass Court Doubles Champion 2019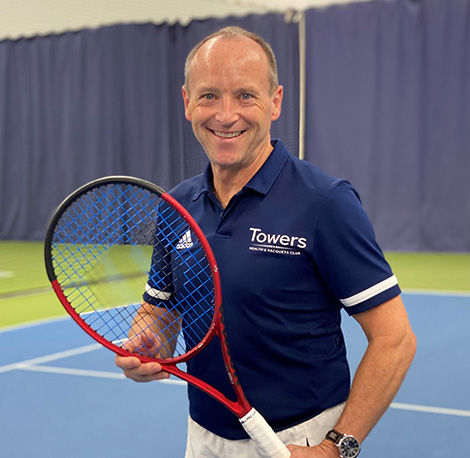 QUALIFICATIONS
LTA level 4 licensed & PTR Academy Pro
EXPERIENCE
Nick is a former Head Coach at the Bolletieri Academy in the Middle East where he worked
with touring pros and top ranked juniors. He is the current County U14 and U18 Boys Coach. With over
20 years coaching experience, Nick specialises in developing players of all ages to county and national
level playing standard.
"Nick has been an outstanding and very professional coach for my entire family. Nick is meticulous with his planning and the strides each one of us has made in their game has been monumental. Nick's enthusiasm is infectious whether it be the children or me and my wife and we all look forward to our weekly lessons. I could not recommend Nick highly enough to anyone who wants to improve their game from beginner to advanced, your game will definitely be improved by him."
Dan Lincoln
"Nick has been an outstanding and very professional coach. In the time he's been coaching me, he has greatly improved the level I am playing at and made me more confident in my ability. Nick plans every lesson to work on specific areas of my game. Nick's infectious enthusiasm for both the fun and competitive sides of the game make lessons recommended for any player wanting to improve their game."
Claire Raddan
PRICES
£175 x 4 sessions pcm
£50 x single session
CONTACT
M: 07810 832774
E:[email protected]
(Please contact Nick directly to book)
Boglarka Berecz-Szatmari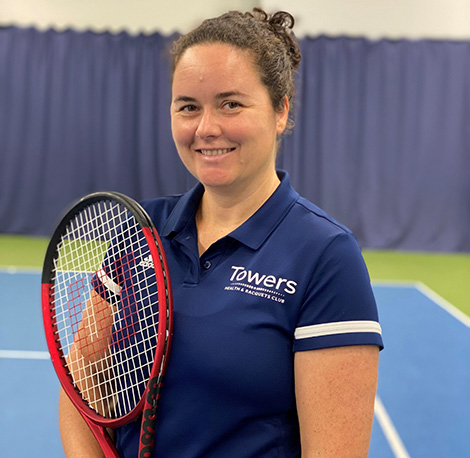 QUALIFICATIONS:
Level 3 LTA Accredited & Licensed Coach
EXPERIENCE:
Boglarka has over 30 years combined player experience, she is a former WTA Player and a collegiate player at the University of Florida (Gators). She has been coaching for 13 years working with all levels including performance
players (both juniors and adults) specialising in player development.
"With her WTA experience Boglarka (Bea) is bringing a wealth of tactical and technical experience to the court and will
get you playing to your highest level."
Nick Boys Racquets Manager
PRICES:
£45 per session
4 Hour Sessions £160
CONTACT:
M: 07575443999
(Please contact Boglarka directly to book.)
Paul Braithwaite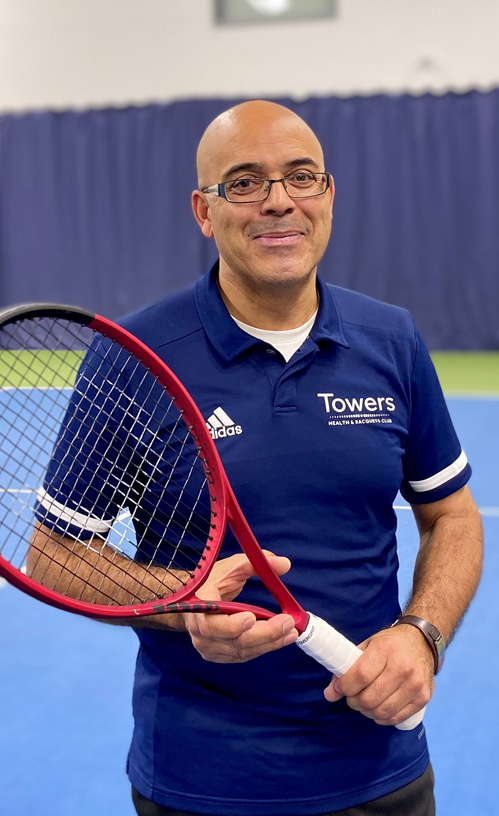 QUALIFICATIONS:
Level 4 LTA Accredited & Licensed Coach
EXPERIENCE:
Paul has coached tennis in and around the county for over 25 years, working with all ages and abilities. He spent two years undertaking a diploma in youth and community work, some of the topics included the following: Youth identity and society, Interpersonal development working with groups, Interpersonal working in a one-to-one setting and managing in youth and community setting. He also regularly attends top -up courses to maintain up to date coaching tips & tactics.
"Paul provides a professional, fun, friendly and highly enjoyable coaching experience. He displays strong interpersonal abilities with great knowledge, competence and enthusiasm to teaching tennis at a high level. He is committed to promoting a supportive learning environment which incorporates skills based training, court tactics and encourages a positive approach and sportsmanship, especially with the children. I happily recommend Paul to work in any children or adult tennis coaching capacity."
Joanna Snook
PRICES:
£35 per session

CONTACT:
[email protected]
07702 229286
(Please contact Paul directly to book.)