BACK TO NEWS
Tennis Nets Re-used to Develop Junior Tennis in Ghana
6 January 2023
When we replaced our tennis nets last Autumn we were thrilled when member Sophie Zillmann asked if she could have them to support children in Ghana with projects she has been working on. It was a very straightforward yes from us, an opportunity for the nets to be re-used and to help develop sport in communities that desperately need it.
We discovered that Sophie has, over the last twenty years, worked with various establishments across Africa to raise awareness of their economic difficulties and help raise funds for communities in need. Their focus is on creating educational systems that have the potential to change the entire continent's dynamics. Sport is a key part of these initiatives and they have successfully implemented Cricket, Football, Rugby, Volleyball, Tennis, Basketball, and Track & Field.
Our nets have been delivered to two communities in northern Ghana where they have created youth activity centres and will allow over one thousand children to further improve their tennis skills by playing over a net, rather than a simple string.
Sophie shared: "It is donors like you that make our work possible. Your contribution is enabling us to accomplish further progress in the development of tennis and leadership education, as well as helping us make progress toward our greater purpose; less poverty around the world. Thank you for your kind and generous donation!"
Thank you, Sophie, for allowing us to help the amazing work you do in one small way.
Sophie also shared a number of pictures which you can find below: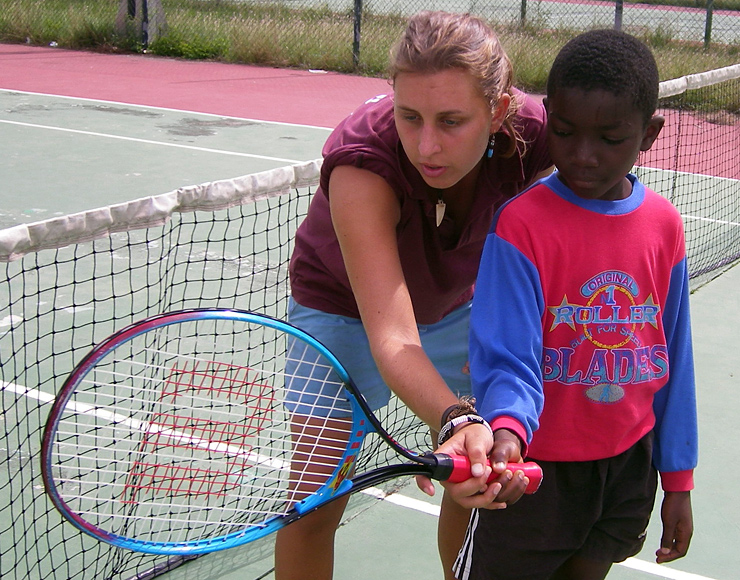 BACK TO NEWS