Personal Trainer Profiles
27 August 2020
Tom Albone
Having worked in the fitness industry for one of the largest companies in the country for 2 years and a company specialising in injury rehabilitation and sports specific training, I have gained a lot of knowledge. Most importantly I enjoy what I do and helping people achieve their goals. Having played rugby since the age of 6 up to Midlands level and semi-professionally since the age of 19, as well as golf in which I achieved a handicap of 3 by the age of 16, I understand what it takes to get to the next step in your personal development. I have worked with a huge client base in the past and this has helped me grow my knowledge and adapt my training styles to better fit the client's needs, whether that involves being the best tennis player they can be or simply losing some weight.
QUALIFICATIONS
REPS Level 3 Personal Trainer,
BSc Hons Sports Science and Personal Training,
Level 4 Strength and Conditioning.
Specialist Areas:
Strength & Conditioning
Weight loss
Sport rehabilitation
CONTACT
tom.albone@clubtowers.com
Alex Reynolds
Senior PT
As a former athlete, exercise has always been a huge passion of mine from a very young age. After many years of being coached at a high level I have gained a lot of experience and knowledge which in turn has helped me teach people to understand the benefits of exercise and how to lead a healthy and active lifestyle. I have been in the fitness Industry for 5 years and I am constantly learning and testing my own abilities as a Trainer to help you achieve your goals. If you have the correct attitude, mindset and focus, with my help you will see the results that you want.
QUALIFICATIONS
Level 3 Qualified Personal Trainer
Les Mills GRIT Instructor
Specialist areas:
• Weight Loss
• Muscle Development
• Strength/Power
• Sports Specific
• Core/Postural
• Flexibility/Mobility
CONTACT
alex.reynolds@clubtowers.com
Jan Kawka
Fitness Operations Co-ordinator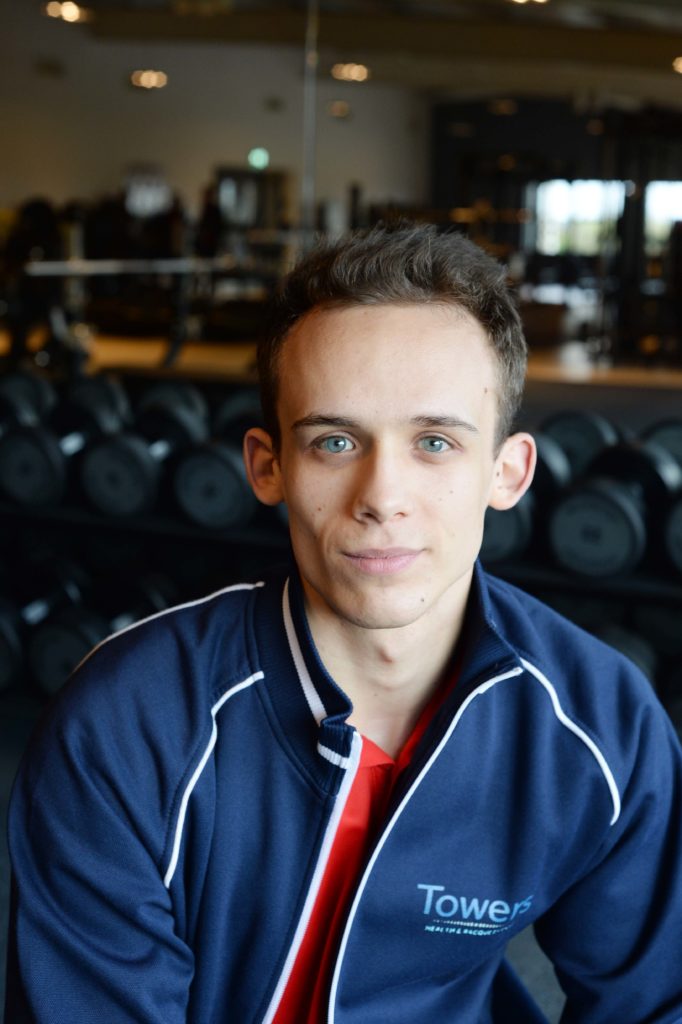 I have worked in the fitness industry for many years across multiple gyms and have had the pleasure of working with people from all different areas of fitness. During this time, I have gained experience in and tested myself with different methods of training such as weightlifting, cardio or high intensity interval training. I have a strong background in martial arts and boxing which are both great for burning fat, toning the body and developing your confidence. I have helped people prepare for boxing matches including white collar matches and those that are fighting for local titles but have also seen great improvements in fitness from people that just wanted to get in better shape with this type of training.
QUALIFICATIONS
Level 3 personal trainer
Indoor cycling instructor
Boxercise & Kids Boxercise
Specialist areas:
• Boxing/Pad Work
• Weight training
• Circuit training
• Fat loss
• Core strength
CONTACT
jan.kawka@clubtowers.com
Mark Allen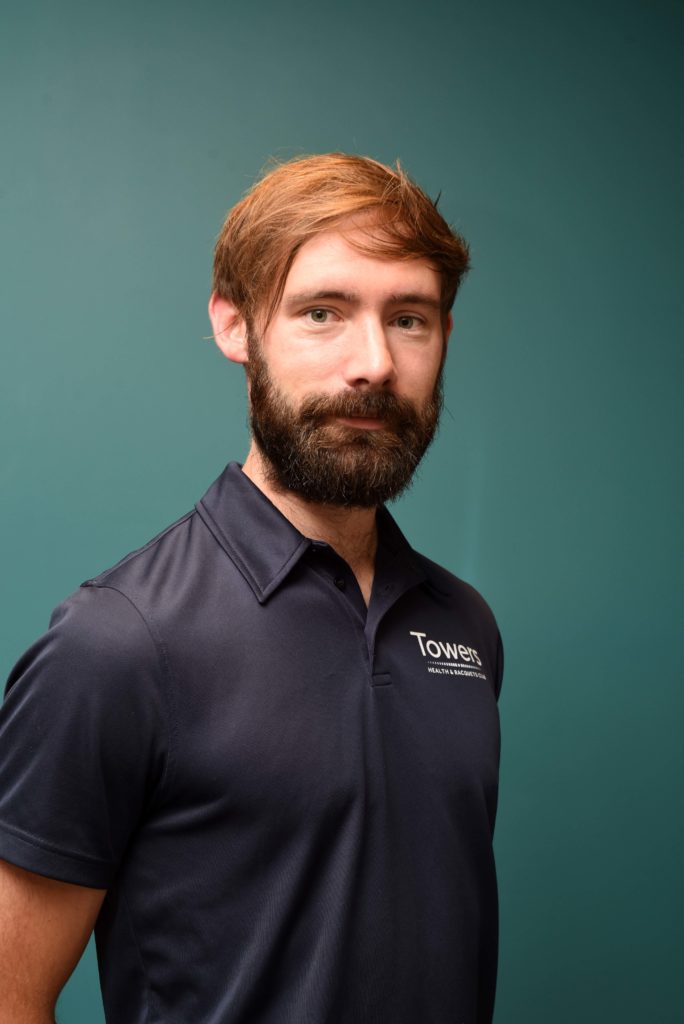 My aim is to change the way you think about exercise. We are brought up in a system of working muscle groups and not movements, and often we feel disconnected from our bodies. Modern work and lifestyle patterns also mean we spend more time sitting and less time moving. Over time this can lead to chronic pain and injuries. I often see clients that are just finding ways to work through or around the pain they suffer and are not addressing the pain itself. My goal is to change that, and after an initial assessment, I devise a comprehensive and rounded plan.
QUALIFICATIONS
Level 3 Qualified Personal Trainer
BSc. Hons Applied Sport Science
Family Circuits Instructor
Specialist Areas:
• Movement Assessment/Screening
• Muscle Testing
• Movement Specialist
• Functional Training
• Injury Prevention/Pain Free Exercise
• Performance Enhancement
CONTACT
mark.allen@clubtowers.com
Billy Sanders
Having competed in rowing, football and handball at a high level, I know what it takes to get ready mentally and physically for competition. I have had a passion for fitness ever since and am now at University studying Strength and Conditioning to further my knowledge. I have worked with Bedford Blues and Northampton Saints Academy delivering strength and conditioning sessions to help develop their performance on the field whilst reducing the risk of injury. I have also coached and developed programmes for the scholarship students at my university that compete in a range of sports.
QUALIFICATIONS
REPS Level 3 Personal Trainer
BSc. Hons Strength & Conditioning
Specialist areas:
• Weight Loss
• Strength & Conditioning
• Toning
• Sports Rehabilitation
CONTACT
billy.sanders@clubtowers.com
Garry Noakes
QUALIFICATIONS
Level 3 Personal Trainer
Les Mills Body Pump, Body Attack & free-style class Instructor
My previous experience as a performer in West End musicals during my younger days, taught me that a positive mindset can really help you achieve your goals and passion. This belief gave me the foundation to build my own physical fitness. Since 2014, I have been a certified Fitness Instructor and Personal Trainer, helping people to achieve their fitness goals. By being a positive driving force behind people, I help them to become the best version of themselves, physically and mentally.
I also teach circuits, Les Mills Body Attack, Body Pump and LBT so you will see me in the studios as well! Keeping myself fit helped me recover quickly from my recent hip replacement surgery , I am back to being in top form and ready to inspire others with my story.
Specialist areas:
Core strength
Weight loss
Flexibility/mobility
Cardiorespiratory endurance
Goal-setting and motivation
Building Confidence
CONTACT
garry.noakes@clubtowers.com