Personal Trainer Profiles
Jan Kawka
Assistant Fitness Manager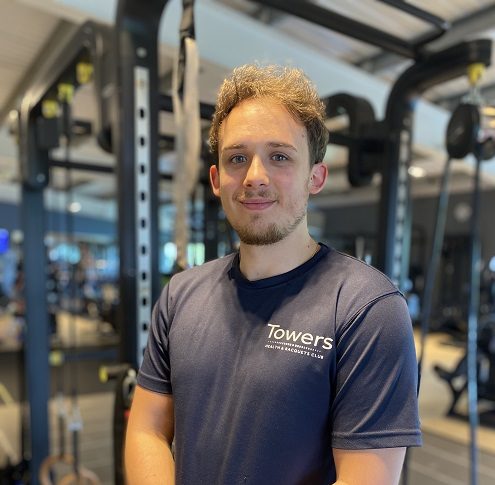 I have worked in the fitness industry for many years across multiple gyms and have had the pleasure of working with people from all different areas of fitness. During this time, I have gained experience in and tested myself with different methods of training such as weightlifting, cardio or high intensity interval training. I have a strong background in martial arts and boxing which are both great for burning fat, toning the body and developing your confidence. I have helped people prepare for boxing matches including white collar matches and those that are fighting for local titles but have also seen great improvements in fitness from people that just wanted to get in better shape with this type of training.
QUALIFICATIONS
Level 3 Qualified personal trainer
Indoor cycling instructor
Boxercise & Kids Boxercise
Specialist areas:
• Boxing/Pad Work
• Weight training
• Circuit training
• Fat loss
• Core strength
CONTACT
[email protected]
Mark Allen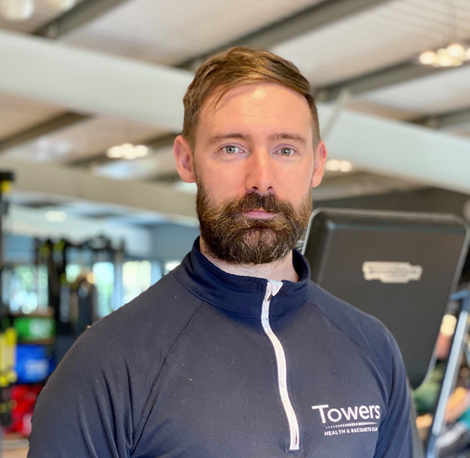 My aim is to change the way you think about exercise. We are brought up in a system of working muscle groups and not movements, and often we feel disconnected from our bodies. Modern work and lifestyle patterns also mean we spend more time sitting and less time moving. Over time this can lead to chronic pain and injuries. I often see clients that are just finding ways to work through or around the pain they suffer and are not addressing the pain itself. My goal is to change that, and after an initial assessment, I devise a comprehensive and rounded plan.
QUALIFICATIONS
Level 3 Qualified Personal Trainer
BSc. Hons Applied Sport Science
Family Circuits Instructor
Specialist Areas:
• Injury prevention/rehabilitation
• Functional Training
• Mobility/stability
• Pain free exercise
• Movement Assessment & Screening

CONTACT
[email protected]
Garry Noakes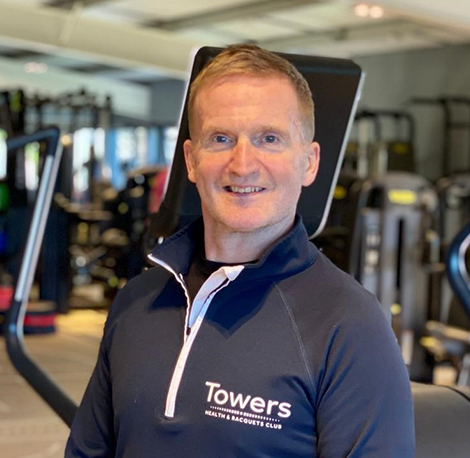 My previous experience as a performer in West End musicals during my younger days, taught me that a positive mindset can really help you achieve your goals and passion. This belief gave me the foundation to build my own physical fitness. Since 2014, I have been a certified Fitness Instructor and Personal Trainer, helping people to achieve their fitness goals. By being a positive driving force behind people, I help them to become the best version of themselves, physically and mentally.
I also teach circuits, Les Mills Body Attack, Body Pump and LBT so you will see me in the studios as well! Keeping myself fit helped me recover quickly from my recent hip replacement surgery , I am back to being in top form and ready to inspire others with my story.
QUALIFICATIONS
Level 3 Personal Trainer
Les Mills Body Pump, Body Attack & free-style class Instructor
Specialist areas:
Core strength
Weight loss
Flexibility/mobility
Cardiorespiratory endurance
Goal-setting and motivation
Building Confidence
CONTACT
[email protected]
Maija Bissett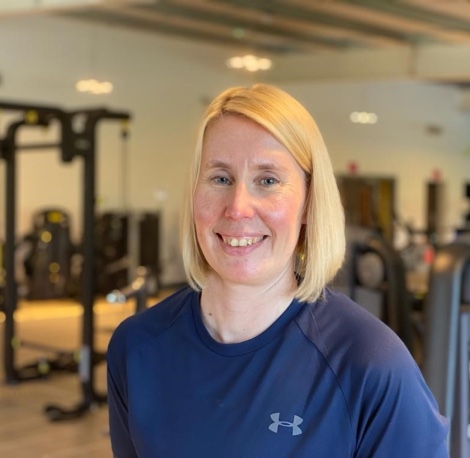 Exercise & sport have always been an important part of my life, starting early in my Finnish childhood and I have played a variety of sports. My own weight battles and experiences are what drove me to become a personal trainer after putting on a lot of weight and trying every diet under the sun, I decided to change my habits and lost nearly 45kgs. Now having met my goals, I wish to use my skills, my
experience, and my own journey to help others. I personally know how being overweight and unfit affects your whole life and I am passionate about being there for those who need help to meet their goals.
We are designed to move, and with my experience & qualifications I help people move better. To live better. To be better.
QUALIFICATIONS
Active IQ Level 3 Personal Trainer
Active IQ Level 3 Exercise Referral
Active IQ Level 4 Sports Massage Therapy
Active IQ Level 3 Award in Supporting Pre and Postnatal Clients with Exercise and Nutrition.
Hatton Elite Boxing Instructor
Spinning® Level 2 Advanced Instructor
NASM Performance Enhancement Specialist
NASM Certified Personal Trainer
Precision Nutrition Level 1 Certified
Training For Warriors Level 2 Instructor

Specialist areas:
• Weight loss
• Exercise Referral
• Functional Fitness
• Rehabilitation
• Pre and Postnatal Fitness
CONTACT
[email protected]
Shanice Smith
My earliest memory of being involved in fitness was in infant school, helping to lead fitness classes with my dad in the school hall.. I never knew then how much those experiences would help to shape my life and career choice!
Ever since then health and fitness has always been a part of my life and this is a philosophy I like to share, as we all have a body that requires movement to keep it healthy.
I qualified as a fitness instructor in 2006 after gaining Exercise to Music, and by 2008 I had added Pilates, Circuits, Level 2 Nutrition, Gym Instruction and the Personal Trainer Award to my repertoire. I made the decision to enter the fitness industry as I was always being asked for fitness advice. By 2006 I had 4 children.. (I say had as I'm the mother of 7 now!) and remained fit, slim and healthy – and people wanted to know how to gain the same results.
I have many years of experience in the fitness industry, and I understand life's demands and the necessary juggling in order to make your fitness needs a priority. My motivational skills are second to none! And I have the passion to assist you to achieve your goals, and I'm here to support you every step of the way.. together we will do this!
QUALIFCATIONS
REPS Level 3 Personal Trainer and Circuits
Exercise to Music & Pilates Instructor
Specialist Areas:
Motivation!
Menopause fitness training
Core strength
Body weight training
Functional strength training
High Intensity Interval Training (HIIT)

CONTACT
[email protected]
Neeraj Chana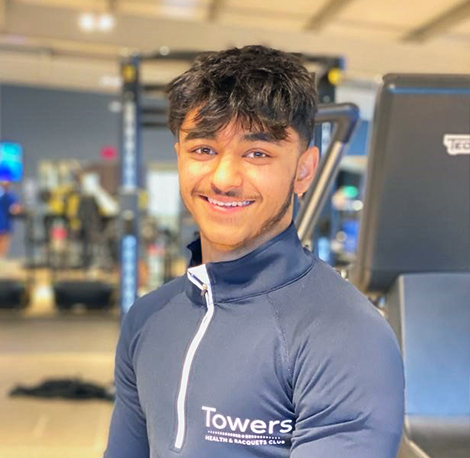 My training journey started 5 years ago, at the age of 17 and I quickly found a love for it. I've experimented with lots of different styles of training and noticed the positive and different impact of each one. I joined Club Towers in November 2022 whilst studying for Level 3 qualification and have gained lots of experience in this time, supporting the Fitness team with gym floor workouts and other sessions. I continuously research to assist my own training which gives me a really comprehensive knowledge base. With this I can broaden your capabilities to provide the most complete and effective workout to suit you.
There is no better feeling than accomplishing the goals you have set! With my experience and enthusiasm I can help you take that first step, creating you a tailor-made plan that accommodates real life. Monitoring your progress all the way, I will give you all of the tools you need for a successful mental and physical transformation.
QUALIFICATIONS
Level 3 Personal Trainer
Specialist areas:
Strength and Conditioning
Rehabilitation/Stability Training
Weight Training
Measurable Goal Setting
CONTACT
[email protected]
Steve Horton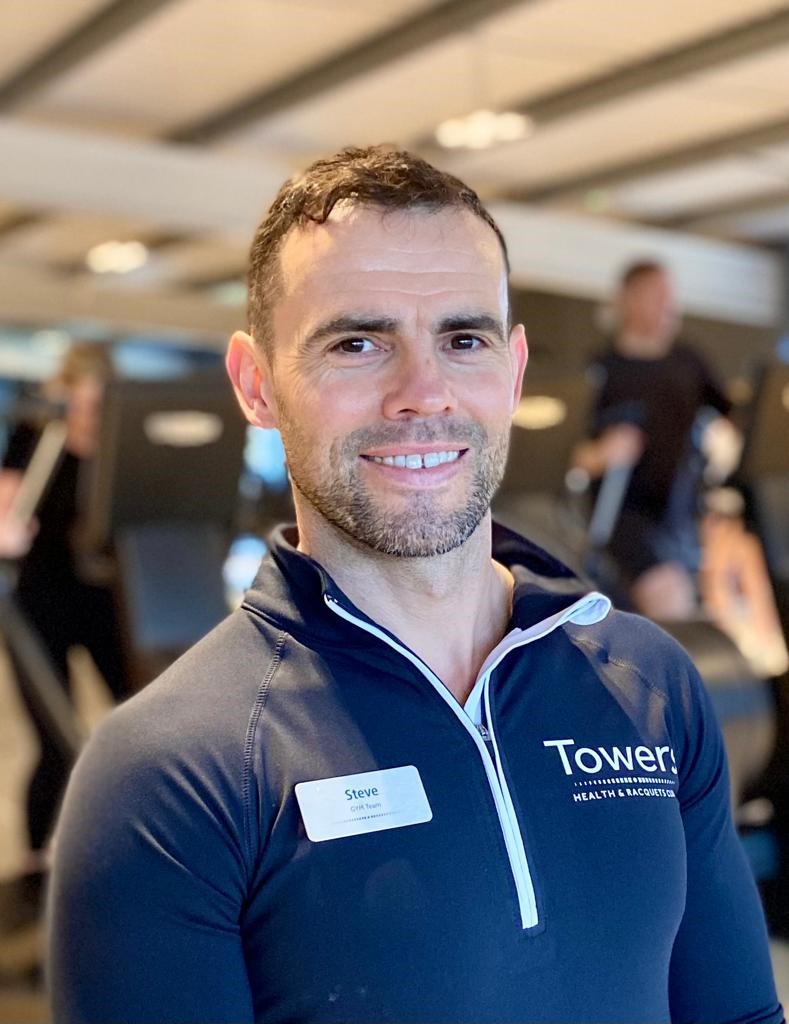 After completing my school education I joined the British Army. During my years of service around the world I established a disciplined and pragmatic approach to fitness and health. I am an experienced, competitive long-distance runner, covering race distances from 5k to ultra-marathon.
As a busy parent, I understand how modern life can often obstruct our fitness and health aspirations. Our training time is precious, for the mind as well as the body. I believe in optimising training time to really make it count. In my experience, practically any environment and equipment, can be utilised for effective training and exercise.
My strength and conditioning experience and knowledge will underpin our work together, giving you a foundation of injury resilience, increased confidence and the motivation to achieve your health and fitness goals.
QUALIFICATIONS
Level 3 Personal Trainer
England Athletics Leadership in Running Fitness
Specialist areas:
Run coaching
Cardiovascular Endurance
Strength and Conditioning
Bodyweight Exercise
Resistance Training
CONTACT
[email protected]