Personal Trainer – Neeraj Chana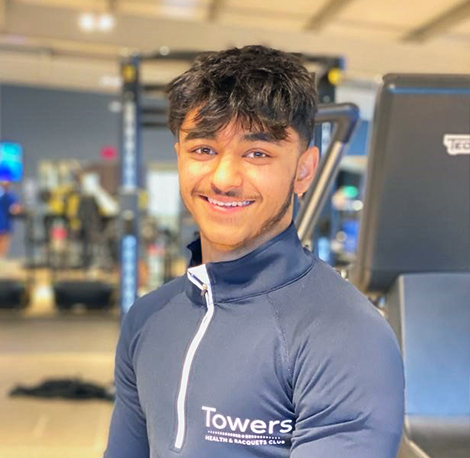 Why did I become a Personal Trainer? I want to share the passion I have with you!
My training journey started 5 years ago, at the age of 17 and I quickly found a love for it. I've experimented with lots of different styles of training and noticed the positive and different impact of each one. Before studying for my Level 2 and 3, I continually researched to assist my own training giving me a really comprehensive knowledge base. With this I can broaden your capabilities to provide the most complete and effective workout to suit you.   I joined Club Towers in November 2021 whilst studying for me Level 3 and have gained lots of experience in this time. One of my highlights is taking the Gym Floor Workouts and helping members get the most out of every exercises.
There is no better feeling than accomplishing the goals you have set! With my experience I can help you take that first step, creating you a tailor-made plan that accommodates real life. Monitoring your progress all the way, I will give you all of the tools you need for a successful mental and physical transformation.
Specialist areas:
Strength and Conditioning
Rehabilitation/Stability Training
Weight Training
Measurable Goal Setting
Prices
£26 – £45
Contact
[email protected]