Healthy nutrition & lifestyle behaviours for sustainable vitality
We believe to get in shape, exercise and what we eat go hand in hand. Healthy food & lifestyle behaviours for sustainable vitality.
Club Towers has teamed up/partnered with Precision Nutrition to offer its habit-based nutrition & lifestyle programmes based on xxxx methodologies.
What programmes & services we offer:
Habit-based nutrition & lifestyle coaching programme
Personalised Nutrition Report with Nutrition Fundamental Guide
Nutrition Fundamentals Seminars
Kitchen Makeover Workshops & Consultations
Nutrition & lifestyle Info Hub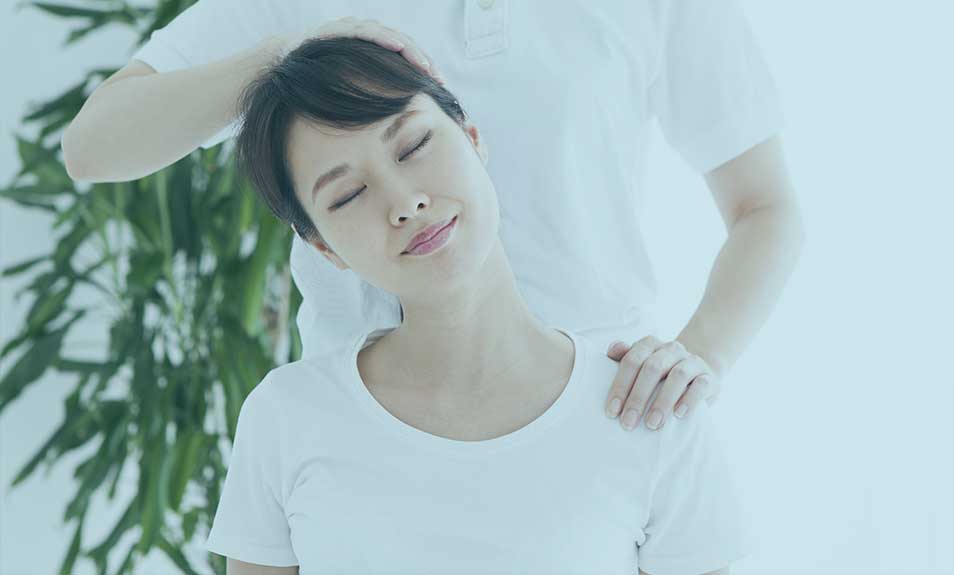 Habit-based Nutrition & Lifestyle Coaching Programme
To get in shape, you'll need to be consistent. To be consistent, you'll need support
You've probably tried multiple diet and workout programs in the past. And you've concluded that they simply don't work in the long run. Instead of the all-or-nothing dieting approach, we use a sustainable, practice-based approach to build healthy nutrition and lifestyle habits into your life, one day at a time. As a coaching client, you'll get a personal coach to support you in learning how to:
• Eat better, without dieting or feeling deprived.
• Get active, no matter what shape you're in now.
• Ditch the food rules, dropping the fad diets and conflicting advice.
• Build fitness into your life, without it taking over.
• Achieve, and maintain, your goals, even when life gets busy.
The result? You'll:
• Lose the weight/fat you haven't been able to shed for years.
• Build physical strength and confidence in your body.
• Gain mental confidence, no longer hiding your gifts and talents.
• Let go of food confusion, learn what to do, how to do it.
• Develop a better relationship with food, say goodbye to dieting, food obsessions and never look back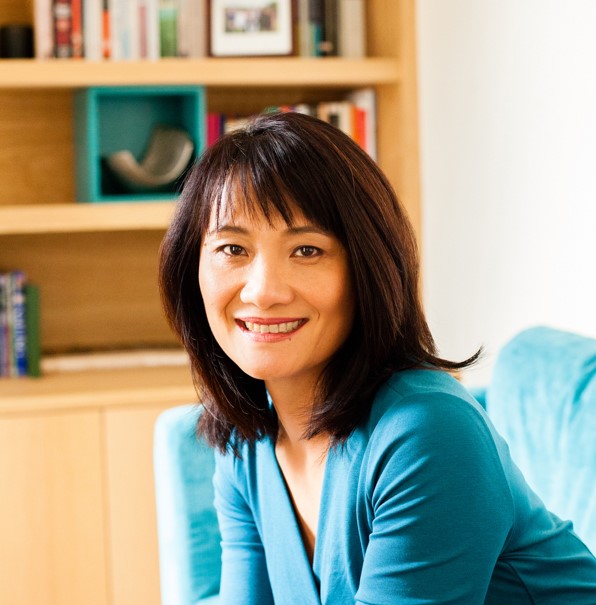 Meet your programme coach
Ann Towers – I am a practising coach since 2013, specialised in personal development and leadership coaching. Two years ago, as part of my ongoing education and development, I was participating in a leadership workshop that integrated fitness, body and nutrition as part of leadership skill development. This was how we came across Precision Nutrition, one of the world's leading nutrition coaching educators. With further research, and after personally participating in their year-long nutrition coaching programme (I was coached by their director of curriculum, Dr Krista Scott-Dixon), we decided to collaborate with Precision Nutrition and bring their programmes to our Club. I am currently going through the Level-2 Certification Master Class, so that we can ensure we deliver the quality required for this habit-based nutrition & life-style coaching programme to our Club members.
Credentials:
Trained Ontological Coach by Newfield Network Europe (2013)
Member of International Coach Federation (ICF)
Immunity To Change™ Facilitator (2018)
Precision Nutrition Level 1 Certified Coach (2019)
Precision Nutrition Level 2 Certified Master Coach (Oct 2020)
Alumni of Integral Advance Coaching Practicum
Leadership Embodiment Level One
Leadership in Action One by Strozzi Institute
Health & Wellness Coach Training Programme by IHS
Basic, Advanced and Leadership Programmes by AsiaWorks
How the programme works
It is a 12-month, habit-based nutrition & life-style coaching programme which delivers through an online coaching platform (power by Precision Nutrition) and supported by in-club group meetings and online forums.
Online Coaching Programme – Easy-to-use online platform
You'll start by telling the programme coach all about yourself, including your goals, health challenges, and daily routine. From there, the programme coach will customise your program and start you with the proven 12-month coaching process.
Simple nutrition habits and daily check-ins
Every day, through our online coaching platform, you'll get a lesson and a nutrition or lifestyle habit to practice. You can either read the daily lesson or listen to it like a podcast. You will practice one habit for two weeks, then move on to a new habit for two weeks, and so on. To help accountability and develop consistency, there is a daily habit reminder for you to check-in.
Small yet powerful habits to improve everyday life
Along with your nutrition habits, the programme also include healthy habits across every aspect of your life: from sleep and stress-management to movement and mindfulness. These new habits will help you feel more calm, confident, and prepared for each day—no matter what life throws at you.
Personal coaching and detailed progress checking
Your coach will regularly check-in with you to see how you're doing and to answer any questions you have and may periodically provide feedback to your lesson responses through the online platform. Also, you can message your coach whenever you need. The programme also tracks everything from your measurements to your habits throughout the year, so you can see just how much progress you've made.
!!!!!!!!!!!!!!INSERT VIDEO HERE!!!!!!!!!!!!!!!!!
Monthly Group Meet-up Meetings
There will be a monthly group meet-up meeting with the programme coach at the club, to check progress, discuss topics, provide coaching and support. To meet, socialise and exchange ideas with people who are going through the same programme as you.
Closed Social Media Group
You'll have the access to a Closed Social Media Group, a platform exclusive to you and your group members, for group forum, learning and peer support.
Is it right for you?
Want to get healthier, fitter, and stronger — and stay that way for the rest of your life.
This programme is for people who want to lose weight and body fat, build physical strength and confidence, get results that last, and get off the diet roller-coaster once and for all. This programme won't give you a crazy diet or exercise program to follow; instead, it will help you build habits that will get you results that last forever.
Tired of "quick fix" programs and willing to dedicate 12 months to getting in shape the sustainable way
If you've tried something before and "failed" — or just can't stick with it — know that you're not alone. And it's not your fault. After all, self-directed training and nutrition programs fail 98 percent of the time. Not to mention, over the years we have seen dozens of diet and exercise fads come and go. That's why this programme does not follow fads. Instead, it'll teach you doable daily actions that are designed to fit into a busy lifestyle. Bottom line: This programme will help you make health nutrition & lifestyle behaviours a part of your life, without it taking over.
Want an expert to hold you accountable and keep you consistent through the program
Nothing worth doing can be done alone. That's why the programme coach will work closely you to help you eat & live well, no matter what other craziness is going on in your lives. You're busy and have enough to worry about; let me take care of the fitness and nutrition details so you don't have to.
If you are comfortable with what this programme doesn't do
With this programme, you will not be asked to go on a diet or restrict certain types of food intake. You can eat whatever you prefer. You will not receive a meal plan, but the programme coach can help to guide you to create one for yourself that you feel comfortable with. You will not receive an exercise plan, but the programme coach can guide you or direct you to speak to one of Club's PTs. Our PTs will be very happy to help.
How much will it cost?
The price of the coaching program is £900
(with a payment plan of £75 per month by Direct Debit for 12 months)
Or one-off £800 payment upfront.
Don't miss out on the next coaching program, opening September 2020. Join the presale list today — Please register here (Registration form) absolutely free.
No rules. No restrictions. Just good habits for life. Don't struggle on your own. Get lasting results you never thought possible with expert coaching and accountability from Nutrition@ClubTowers
Precision Nutrition Coaching opens just twice per year and sells out within hours.
By joining the presale list, at no obligation, you'll learn more about the program, get the chance to enroll 24 hours early, and get our lowest price ever — a savings of up to 54% off the general price.
Nutrition Fundamentals Seminars
Text to be provided later. – articipants from all walks of life will find new ways to engage with what they care about. Join us if you are a business owner, , manager, professional, worker, parent or just a growth-minded individual.
Date: Seminar takes place every month – First Thursday of the month, 19:00 – 20:30
Place: Club Towers
Price: £20
Kitchen Makeover Workshops & Consultations
Kitchen makeover workshop is aimed to show how environment (kitchen in this case) shape our nutrition and lifestyle choices and how to make your kitchen more nutrition-friendly for you and your family. Kitchen Makeover Home-Visit Consultation – Our programme coach will personally visit your kitchen and go through the whole process, mentioned in the workshop, with you, step-by-step. 
Kitchen Makeover workshop takes place on a quarterly basis 
Next Workshop Date: 1 October 2020, 19:00~20:30  
Place: Club Towers
Price: £35
For Kitchen Makeover Home-Visit Consultation, please contact programme coach at [email protected] to arrange appointments. 
Fee: TBC 
Nutrition & Lifestyle Info Hub
This is the area where people can find all the articles and infographics that I found useful and relevant to our members, from the perspective of Nutrition@ClubTowers. Most content will be sourced from Precision Nutrition. 
This is a bit like a blog page where I can create articles. I would like to be able to divide the information into categories. Currently, I can think of 3 categories and they are: Food & Nutrition/ Healthy Living/ Client Stories
Personalised Nutrition Report – Price £20
Designed, developed, and tested in the Precision Nutrition research lab – Proven effective with thousands of clients—it's the most comprehensive calorie, portion, and macro calculator available. Here's why: The Precision Nutrition Calculator first determines the appropriate daily calories for your body, based on the NIH Body Weight Planner (and adapted from research collected at the National Institute of Diabetes and Digestive and Kidney Disease).
This personalised nutrition report takes into account:
Your personal details (height, age, weight, sex)
Physical activity levels (both daily movement and purposeful exercise)
The date you want to reach your goal by (within reason!)
The changing and adaptive nature of human metabolism
With Nutrition Fundamental Guide
But here's the reason this calculator is truly revolutionary: Once it estimates your calorie and macronutrient needs, it automatically converts those numbers into food portions that are equivalent to parts of your hand. (Specifically, your palm, fist, cupped hand, and thumb).
Calculate your daily macros, combining the above data with additional factors, including your:
Nutrition and fitness goals (weight loss, muscle gain, body recomposition, better
health, peak performance)
Dietary preference (Paleo, keto, vegetarian, fully plant-based, Mediterranean, and
of course, "anything")
Macronutrient preference (balanced, low-fat, low-carb, or virtually any other
macronutrient ratio you want)