BACK TO NEWS
New Faces Spice Up Squash Finals Weekend
26 May 2022
Finals weekend of the 2022 Squash Club Championships saw some new names in the frame for the trophies and some fantastic, competitive matches, enjoyed by a good crowd of supporters.
The A Grade Men's event was a great example with new member, 19-year-old Ethan Rose challenging defending Champion, Steve Davies. It was a compelling battle, with the supreme speed and athleticism of the youngster pitched against the gritty all court game and experience of the "veteran" reigning County Champion. After three gruelling games, lasting over 50 minutes, Davies emerged with the honours, but the 11-8, 11-8, 11-9 scoreline demonstrated how hard he had to work – I am sure we will be seeing Rose back again in future finals.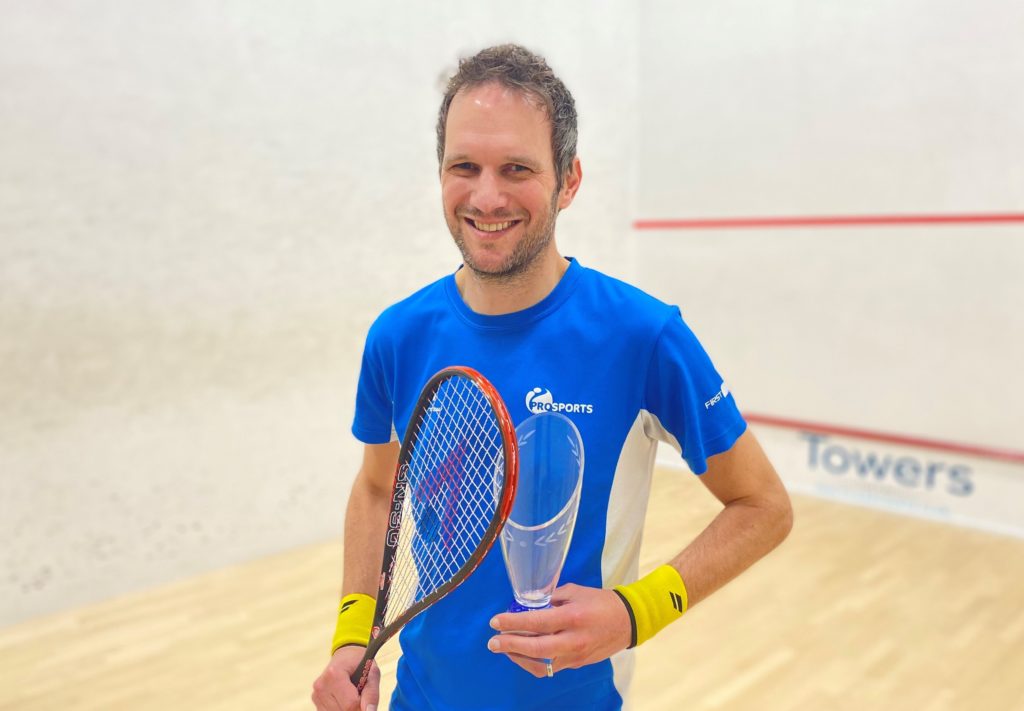 In the B Grade Men's event, Pat O'Riordan overcame a battling John Wixted in the semis 3-1 to reach the final, where he met newcomer, 14-year-old Jonathan Towers. The previous day, Towers had won a tight semi-final battle 3-1 against a determined Ian Rounce in a match that could have gone either way. The final was a classic with the youngster battling back from 2-0 down to take it to a deciding fifth. A nail-biting finish saw O'Riordan hold his nerve and triumph 18-16.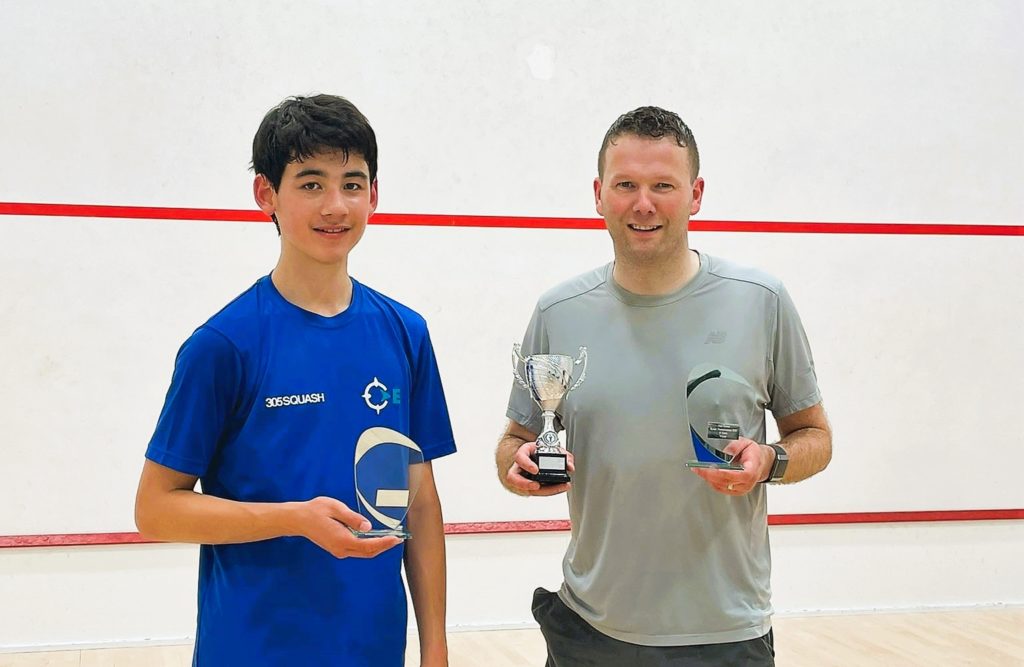 The Ladies' event saw the experienced Karen Wright take on Elaine Teale, who had beaten Steph Hamilton the previous day. In an excellent match-up, Elaine's speed and fitness proved too much for Karen. She took the match 3-0 (15-12, 15-12, 15-8) and the title.
The plate event finals were also hard fought. In the Men's A-Plate, Damien Pell and left-hander Tim Clinch battled through two tough games to get to 1-1, before Pell's speed and endurance started to tell, and he ran out the 3-1 winner.
The B-Plate final was a classic between Edward Bogira and Paul Armstrong. A ding-dong battle saw Bogira battle back from 0-1 and 1-2 down to take the fourth game 17-15 and set up a deciding fifth. After going up 5-1 in the final game, Bogira started to tire and Armstrong took full advantage, showing all of his experience to take 12 out of the next 13 points, win the game 15-8 and take the trophy.
Thanks to all who came to support and especially to all of the volunteer markers. Very much appreciated!
We hope everyone who entered enjoyed participating and look forward to an even bigger entry next year!
BACK TO NEWS