BACK TO NEWS
Ladies Drive Success in Summer Tennis Results
30 October 2022
We had 18 teams competing in the Bedfordshire County Summer Tennis leagues this year and once again some fantastic results were achieved. Five out of the 18 teams won their divisions – with three of them finishing top in the 1st divisions. A summary of the results is shown below, followed by some of the team highlights ….
Beds Main League
| Team | Final Position | Division |
| --- | --- | --- |
| Mens A | 2nd | 1 |
| Mens B | 5th | 1 |
| Mens C | 3rd | 2 |
| Mens D | 2nd | 4 |
| Ladies A | 1st | 1 |
| Ladies B | 5th | 1 |
| Ladies C | 1st | 2 |
| Mixed A | 1st | 1 |
| Mixed B | 4th | 1 |
| Mixed C | 3rd | 2 |
| Mixed D | 1st | 3 |
Beds Vets League
| Team | Final Position | Division |
| --- | --- | --- |
| Mens A | 4th | 1 |
| Mens B | 7th | 1 |
| Ladies A | 1st | 1 |
| Ladies B | 6th | 1 |
| Mixed A | 5th | 1 |
| Mixed B | 2nd | 2 |
| Mixed C | 4th | 2 |
Main League
Mens A
"Very narrowly missed out on 1st place by two sets to Sharnbrook. We will get them next time!" …. by captain Nick Boys
Mens B
"A tough season for Mens B in a high standard Division 1. There was plenty of fighting spirit and a promising debut for Andy Hayward for the last game of the season means lots of positives to take us forward". ….. by captain George Swallow
Mens C
Bad luck to stand in captain Ed Chamberlayne and team. Narrowly lost out on promotion to Division 1 for next summer.
Mens D
"We were a newly established team and had a thoroughly enjoyable inaugural season with a 5-2 win/loss record. Narrowly missed out on winning the division. Hope to be promoted next summer". …… by captain James Mackley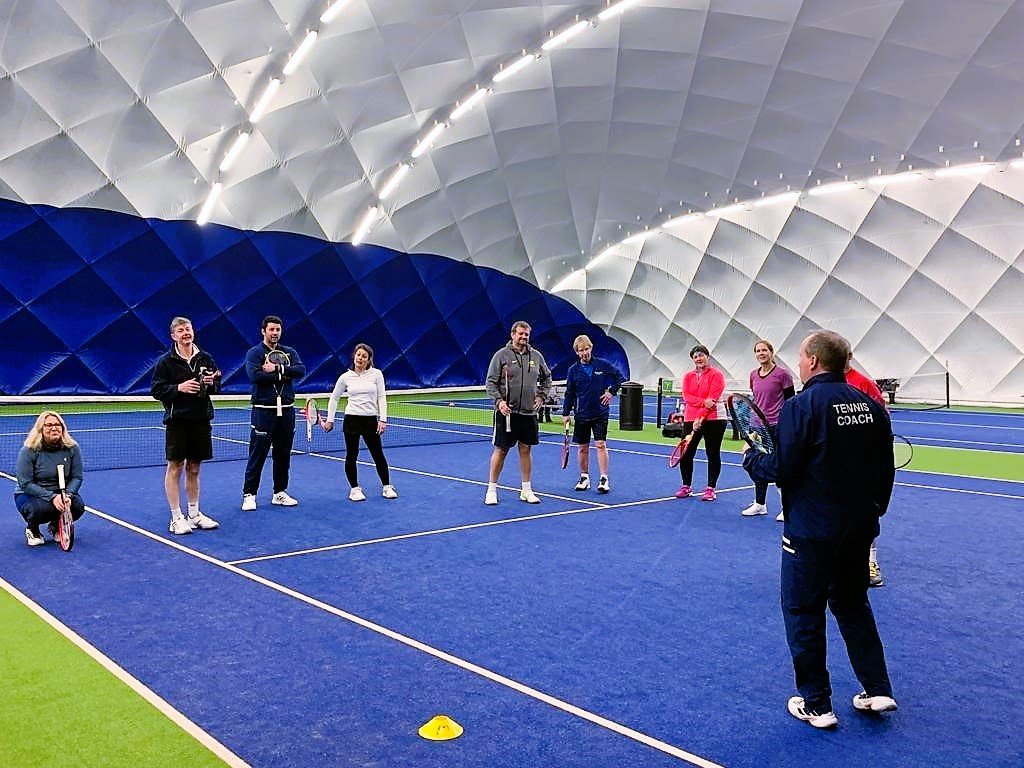 Ladies A
A big thanks to Sophie Cable for stepping in as captain. Despite some players' injuries and unavailability, the team won 5 out of 6 matches and a draw – and so retained the Summer League title. A fantastic effort Ladies!
Ladies B
Once again Captain Jo Phillimore managed her squad brilliantly by gaining two wins and a draw – thereby staying in a tough Division 1 for next Summer. Shows great strength at Club Towers to retain two ladies teams in the top division.
Ladies C
Performed magnificently all summer with a 5-1-1 (win/drawn/loss) record – winning the division and potential promotion to Division 1. Well done captain Claire Spires and the whole team!
Mixed A
"Despite tight matches against Flitwick A and Riverside A, we retained our 2021 Summer league title by winning 6 matches out of 6 this summer". …. by captain Garry Morris
Mixed D
"A very successful campaign for the team which comprised mostly new players to team tennis – ranging in age from 19 to 70. The squad gelled extremely well by winning 6 out of 7 matches to finish top of Division 3. Looking forward to more success in the winter league and promotion into Division 2 next summer" . ……… by captain Karen Wright
Vets Teams
Results were tougher to come by in the Vets League but nonetheless ……. "Ladies A had an excellent unbeaten season with a 4-2 (win/draw) record in the top division. Thanks to Claire, Sue, Juliet, Karen and Lili". …. by captain Nicola Wilson-Fowler
"Mixed B performed really well, winning 5 out of our 8 matches, narrowly losing out on the top spot in Division 2. Will be promoted to Division 1 next summer, which is a challenge we look forward to"…… by captain Lawrence Kuttner
Thank You to all Captains and Players. We greatly appreciate all the good work by captains in running and organising your teams …. And the players too for supporting your teams and making the club proud. Good luck in the Winter League matches now underway!
Inter-County Ladies League
Three of our ladies represented Bedfordshire and clocked up a lot of miles in the process. They were pitched against Leicestershire, South Wales and Cornwall. Claire Grant and Julie Humpherson paired up with two ladies from other clubs and travelled to Cornwall, tying 2-2 in rubbers and sets …. narrowly winning the tie on games 36-33. Worth the trip!
Sophy Bassett-Dubsky represented the county in the match against Leicestershire and the team completed a dominant 4-0 win.
Well played ladies!
How to join a team
If you are interested in joining a team please speak to Head Coach Nick Boys in the first instance. You can check the Tennis Noticeboard for a list of captains and match dates/times. Currently there are a lot of players in the squads so please be patient while Nick and the captains filter you into a team.
BACK TO NEWS