BACK TO BLOG
Inspiring Member Story – Sarah Groves – Trail Running Superstar
We were really pleased when member Sarah Groves got in touch to share her fitness and wellbeing story and how the Club plays a part in that. Her story resonated with us as two of the key themes she talks about are things we firmly believe too. Firstly, the importance of strength training; how it helps prevent injury and provides the support your body needs to meet the challenges we throw at it and secondly, but just as importantly, the mental health benefits of getting moving!
Sarah is an (she won't say it as she's very humble, but we absolutely will) awesomely impressive runner and trail runner.  You name the race and she has done it!  She has travelled far and wide in both the UK and Europe, and later this year she is planning an international trip with an Ultra X in Morocco.  For those who aren't too familiar with trail running, it is simply defined as going for a run in the heart of nature, largely without roads.  The runs don't have to be long distance but many often are and Sarah's certainly are.  One of her next races in May, is the Adidas Maverick Trail which takes place in the Peak District, with options for a short 10k, middle 29km, long 42km and an ultra which is 54km.  Whilst the terrain will be hilly and challenging, Sarah tells us that the scenery and the things she sees really do make the runs enjoyable and can often give you that lease of life that we all need.  Another difference with trail runs is that the runs aren't always marked and there aren't always race marshals, so you do need to have some gps knowledge!  This was something of a challenge for Sarah initially, so she did a one-day navigation course to help her with this, which she found really helpful.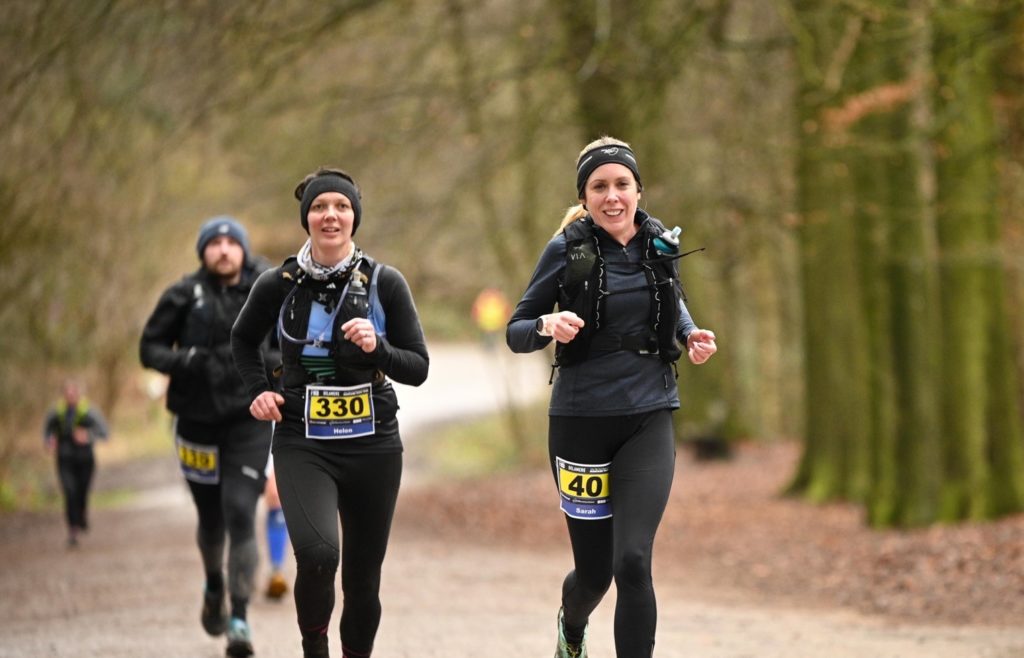 So, whilst weekends are often busy at race events, Sarah makes sure that she supports her training by getting into the gym here at the Club at least twice a week.  Her favourite thing to do with us is our popular gym floor workouts which take place around the Omnia Rig.  The workouts encompass the many elements of fitness, helping to build and maintain core strength and stamina. They are a great way to condition the muscles to support and thrive which is especially important in Sarah's case! Sarah wanted to give a shout out to Neeraj and Maija from our Personal Training team at this point. She reports how helpful both were in putting on effective 30-minute workouts but also for their encouragement and support, checking in with her on her latest races and times which she really appreciates.  She believes that the sessions in the gym are what help her to keep injury free and able to keep running at the pace she does.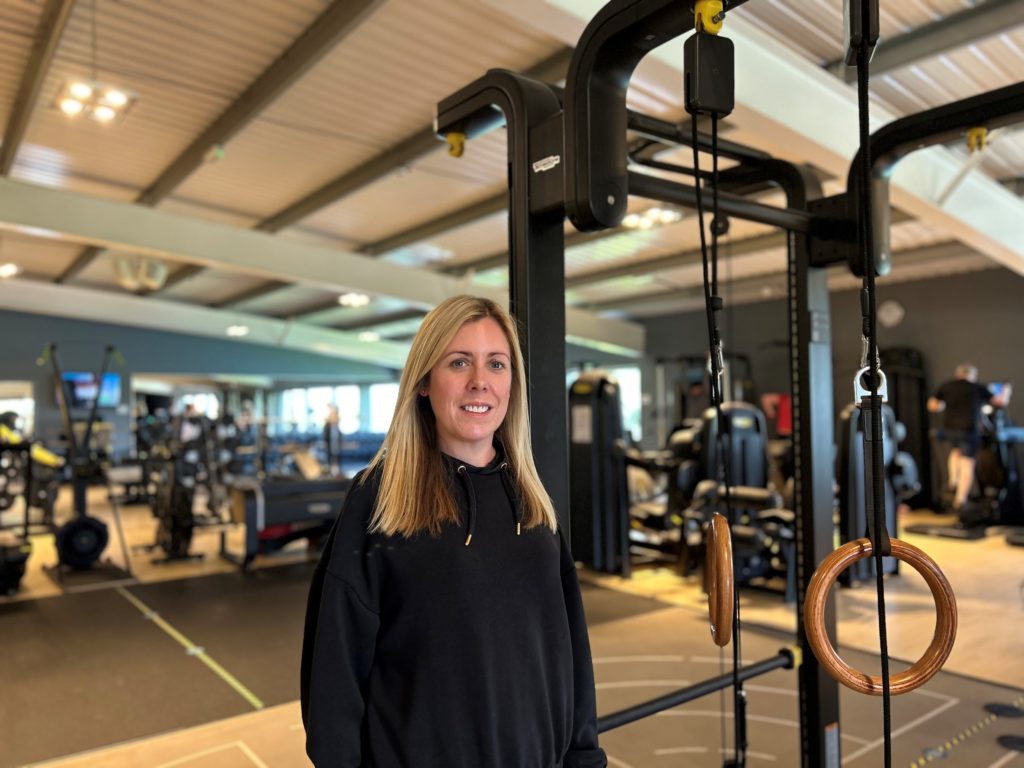 Diet and nutrition are also something Sarah considers when preparing for races, to eat healthily whilst also having the fuel she needs to take on these epic distances.  She booked a free nutrition consultation with our in-house Nutrition coach Ann, to discuss these topics, which she found really helpful.
Whilst the runs can often be solitary, Sarah has made lots of friends who also run and says she often sees familiar faces at races and really likes the community feel that they bring.  We did ask what helps keep her going when she isn't running in a group and, as with many of us, it's music!  She has a variety of playlists for different race lengths and says she also likes audio books and will often listen to biographies to help her pass the time.  As a mum of three the races and training provide an opportunity for Sarah to have some time to herself where she can focus on her fitness and her strength whilst loving the wonderful buzz of sharing the finish times and medals with her super proud family when she gets home.
Sarah really does have an ambitious race calendar for this year with her A race being the Lakeland 50 in July – a 50-mile (82km) race self-navigated across the Lake District. This is really like the London Marathon of Trail Races, one that all runners really want to do. This is to be completed over 24 hours with tight checkpoint cut-offs along with carrying a full kit, so not for the faint hearted but she is excited for it.
We asked Sarah what she would say to anyone thinking of taking up running or trail running and she simply said "do it!" Since she started, she hasn't looked back and can't recommend it highly enough. She recommends making sure you support your running with strength training! It's her number one piece of advice to anyone thinking to get going.
Thank you to Sarah for taking the time to share her story and we wish her the very best of luck in her upcoming races! We look forward to seeing her in the gym and also with her family unwinding on the weekends when she doesn't have a race. You can follow Sarah's race journey on Instagram here.
If this has inspired, you to find out more about trail running you can find out more here Home – the Trail Running Association (tra-uk.org) Or if you are working towards a long distance run or challenge and would like some support do get in touch with our experienced personal training team via our Fitness Manager [email protected].
BACK TO BLOG