BACK TO NEWS
Defending Champions Retain Title at Racketball Doubles Tournament
14 November 2023
Last week we spiced up Racketball Club Night with the 2023 Doubles Tournament. Five pairs competed in a round robin format so that all pairs played against each other …. 4 matches each on the night, with the winning pair scoring the most points. Sam Morris and Manjit Ubhi were the defending and undefeated 2023 champions, so could they defend their perfect record? It was excellent to welcome rookie Pete Kelly into the Racketball fold, normally a dedicated and very tricky squash player. He partnered Ryan Pescod.
The finals scores were ….
Sam and Manjit 72 (unbeaten again this year!)
Paul Armstrong and Russell West 64
Andy Lay and Steve Adams 64
Ryan Pescod and Pete Kelly 47
Simon Joyce and Simon Marshall 38
Well done Sam and Manjit, in continuing your impressive unbeaten run from 2023.
We look forward to challenging you again next time!
Racketball is a great sport, with a fantastic spirit at Club Towers. It's a really good work out too and the camaraderie at weekly Club Nights every Thursday at 5.45pm is great. If you want to find out more please contact [email protected]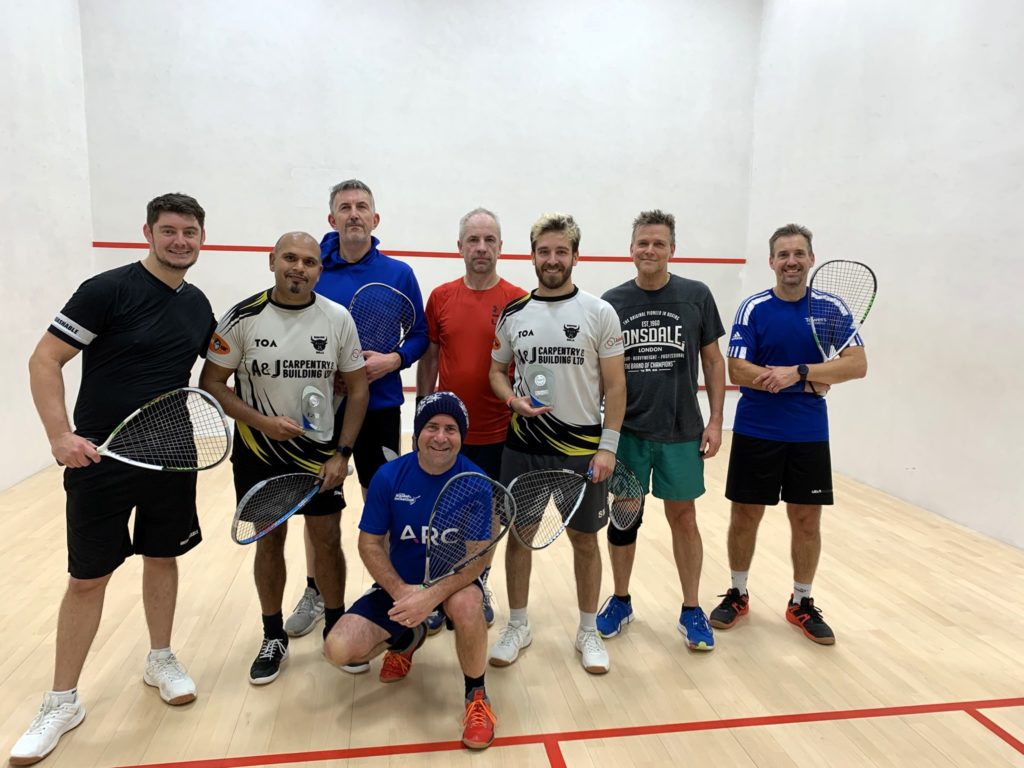 BACK TO NEWS