BACK TO NEWS
Davies and Olphin take Squash Club Championship Titles
3 December 2021
This year's adult squash Club Championships proved to be the biggest and best event to date, with 16 draws for both A and B Grade main events, plus plate competitions for players exiting the main events in the first round. At the end of a fiercely competitive month of squash, the finals were held last Saturday 27th November, and drew a small but appreciative crowd.
In the A Grade final, No 1 seed Steve Davies retained his crown for the third consecutive year, overcoming newcomer Jasper Kettle 3-0 in the semis and beating Will Montgomery 3-0 in a highly entertaining final. Who is going to knock Steve off his No 1 spot in the Club? It looks a tough challenge at present!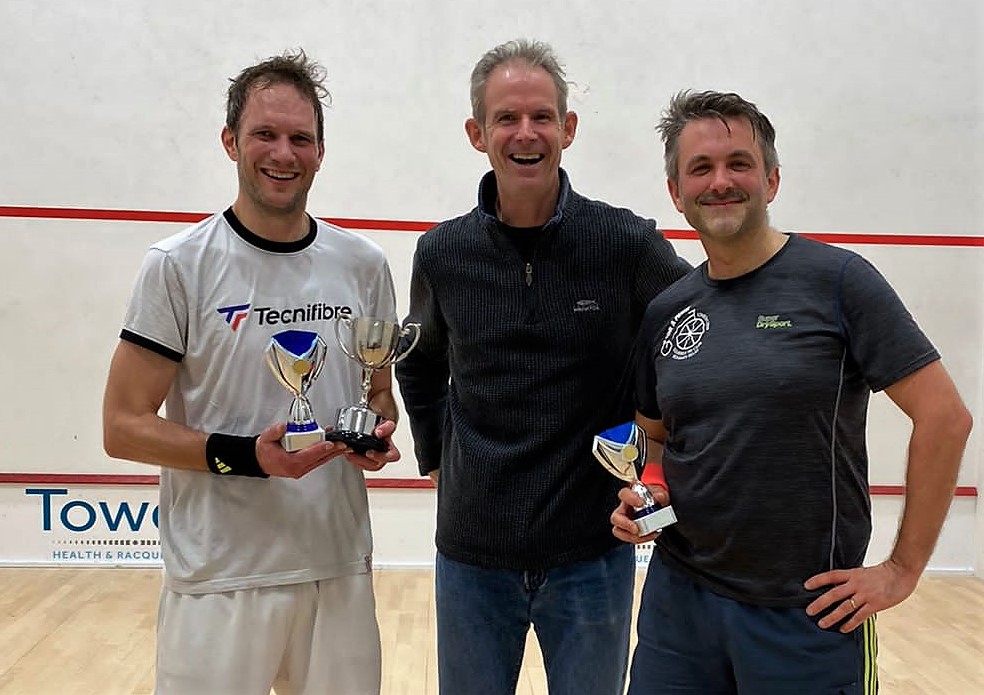 In the B Grade Final, Josh Olphin and Simon Marshall fought out a tough and very tight battle for the title. Simon fought back from 1-0 and 2-1 down to take the match into the decisive fifth, and at one point it looked as if his greater match-play experience would see him over the line. But Josh displayed nerveless tenacity to fight back, and superior fitness (or youth? 😊) saw him to a hard-earned and well deserved 3-2 victory.
In the A Grade plate final, one of the Club's distinguished veterans and shot maker extraordinaire, Tony Blott, took on the favourite Mike Bowman, who was playing Box League 1 squash a matter of a couple of weeks ago. In the event, Mike's speed and movement proved too much for Tony. Despite a brilliant fightback from Tony in the third game, with shots coming from everywhere, Mike's overall consistency and mobility won the day and he took the plate title 3-1.
In the B Grade plate final, one of our real squash characters, Babs Rai took on the much less experienced (and younger!) Phil Reynolds. Another great match ensued, ebbing and flowing throughout and keeping the crowd guessing. Phil took an early 2-0 lead, but Babs fought back to take the third and had game points to take it into the decider. But a final burst of energy from Phil won him the title 3-1.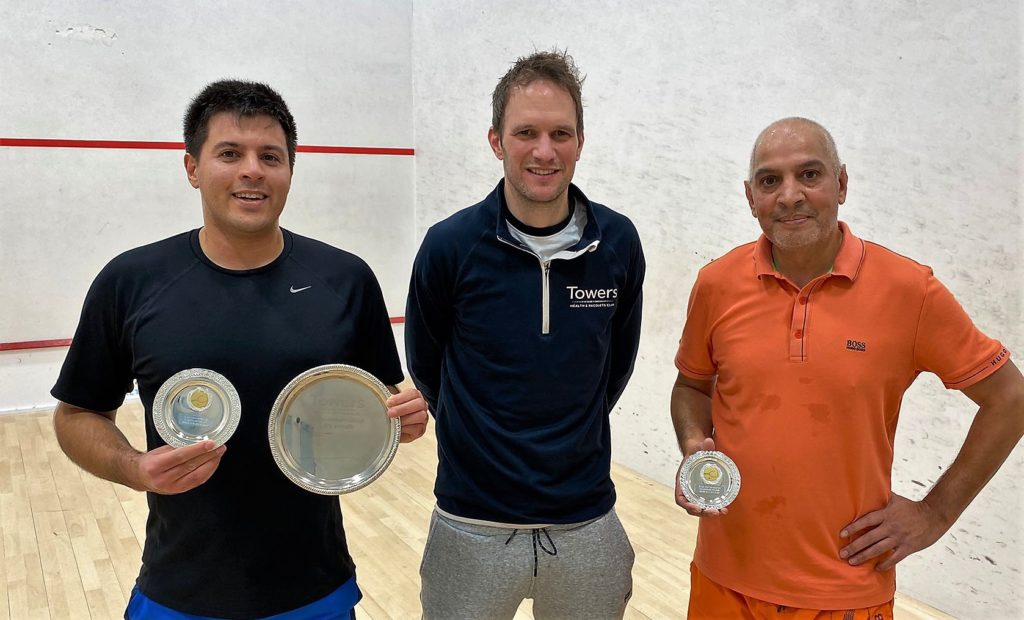 All in all, a fabulous championship! The squash standard at the Club has really improved in the last 3 years, especially in the mid-box leagues, and we are already looking forward to next year!
BACK TO NEWS